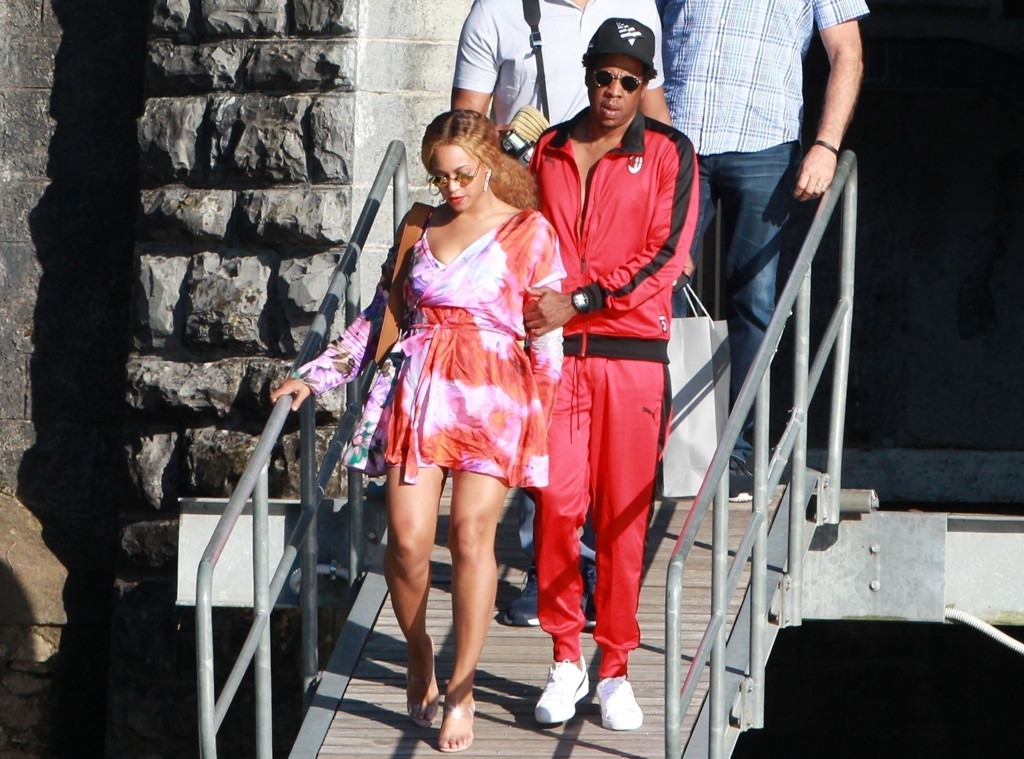 BACKGRID
What do you do on a day off from your tour while in Italy? Stop by George Clooney's vacation hometown for a romantic getaway!
Beyoncé and Jay-Z took a romantic trip to Lake Como on Saturday. The two were spotted getting cozy on a boat ride in the lake, with the singer resting her head on the rapper's shoulder as he wrapped his arm around her.
Beyoncé wore a short pink tie-dyed dress, while her husband wore a red and black tracksuit.
Beyoncé and Jay-Z began their On the Run II tour in June in England. They arrived in Italy last week and performed in Milan on Friday. Their next show is in Rome on Sunday, after which they have three days off before they are set to perform in Barcelona, Spain, and later, head to France for the final two shows of the European leg of their tour.
The pair will begin what is, as of now, the final North American leg of their On the Run II tour on July 25 in Cleveland. The tour is set to end on October 4 in Seattle.