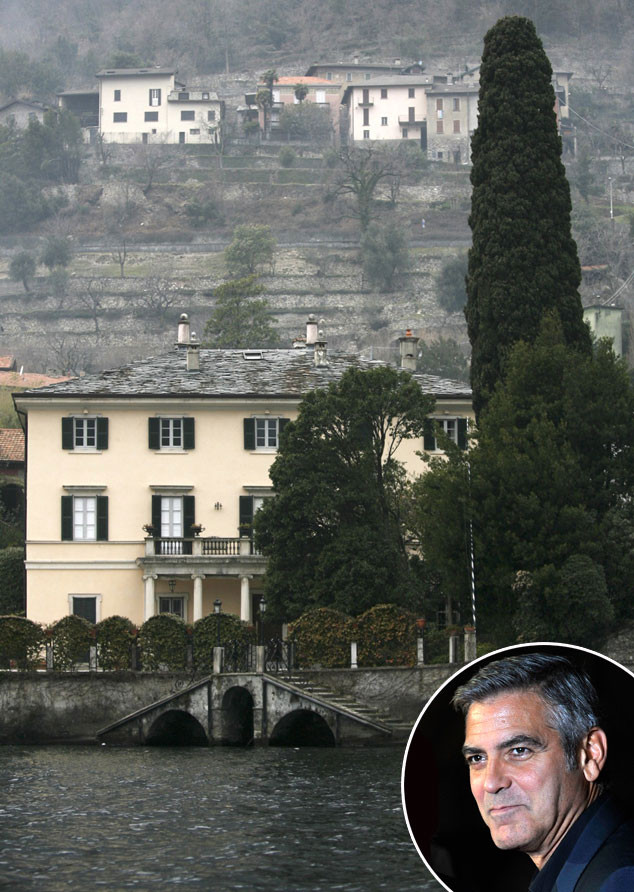 Getty Images
Unless you're Matt Damon, John Krasinski, Bill Murray or anyone else in George Clooney's crew, it's probably not a good idea to come too close to the actor's Lake Como villas.
If you do get within 100 meters of Villa Oleandra or Villa Margherita, it could cost you! Per the U.K.'s Telegraph. Laglio mayor Roberto Pozzi has declared a fine of up to €500 (approximately $546) for anyone whose car or boat is parked within 100 meters of George's villas.
According to the report, Mayor Pozzi "issued the ordinance to guard the solace of the actor, his wife Amal Alamuddin [Clooney] and their entourage." In other words, the Clooneys would like some privacy, please!