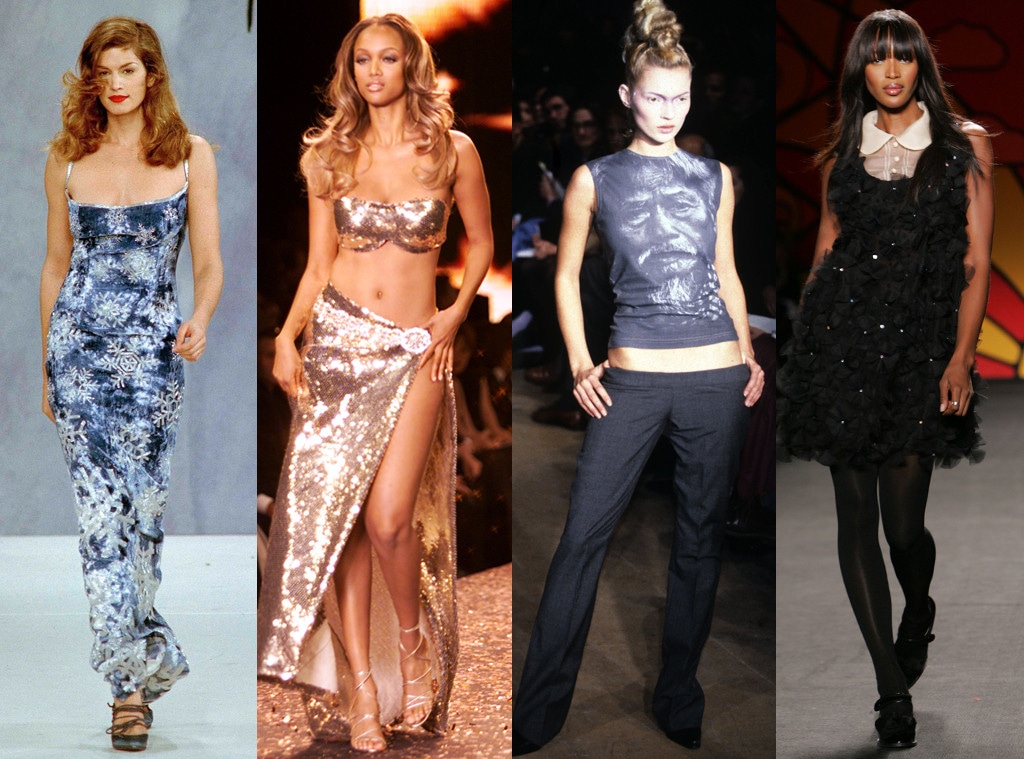 Shutterstock
It's a walk-off!
With the premiere of Model Squad just around the corner (on Sept. 4) it's time to get in the model state of mind.
Since the late '60s and early '70s, supermodels have become the ladies to turn to for fashion inspiration and travel envy. Over the years, the population of supermodels AKA the elite group of models who run the style and fashion world has grown, but who is the ultimate supermodel?
There are a lot of stylish and fierce ladies walking the catwalk and posing for magazine covers these days, but can they stand up to the original women who invented the term supermodel?
It's up to you to decide. You can choose which of the world's top supermodels reigns supreme by voting in our poll below.
Once you're done ranking the hard-working ladies who give us #LifeGoals on a regular basis, make sure to mark your calendar for the premiere of Model Squad which will kick off on Sept. 4, just in time for New York Fashion Week!
Although there are a lot of amazing ladies who have earned the title "supermodel" over the years, only one can be named America's next top model ultimate supermodel! In order to help you choose which of these wonderful women deserve the honor we have a few suggestions of who might get your vote.
For starters, Cindy Crawford, Tyra Banks, Kate Moss and Naomi Campbell all come to mind. They slayed it back in '80s and '90s and they continue to turn heads whether they are back on the catwalk or just strutting down the street.
They are four of the fiercest supermodels to ever come out of the fashion world and therefore they are serious contenders for this award.
These fab four however can't be discussed without showing some love to some of their fellow runway mates and other veteran supermodels like Elle Macphearson, Iman, Heidi Klum, Linda Evangalista, Claudia Schiffer and Christie Brinkley.
In the '80s and beyond there wasn't a designer out there who didn't want one of these women as the star of their show.
Despite being the OG supermodel generation, the next generation of fabulous models to come into the fashion world also deserve a shout out.
These ladies hail from all over the world and they're still bringing the heat with every gig they book.
The likes of Brazilian models Gisele Bündchen, Alessandra Ambrosio, and Adriana Lima, as well as Aussie stunner Miranda Kerr, all made a splash in the late '90s and early '00s and they don't seem to be leaving the fashion spotlight anytime soon. 
Of course we can't have a supermodel face-off without including some of today's biggest and brightest women in the business. The current style scene is being run by the models who are 30 years old or younger and their careers are already red hot.
Karlie Kloss, Joan Smalls, Kendall Jenner and Gigi Hadid are everywhere you look in the fashion world and frankly we wouldn't want it any other way.
Other fashion IT-girls like Chanel Iman and Cara Delevingne (even if she is more of a movie star now) are also getting a lot of attention when it comes to their supermodel status and they can definitely stand their own against the supermodels of fashion past.
Now it's up to you, which supermodel do you think has stood the test of time and is the greatest one of them all? Vote below!
PS: Don't miss the premiere of Model Squad on Sept. 4 at 8 p.m. on E!
(E! is a part of the NBC Universal family)
The Ultimate Supermodel Poll