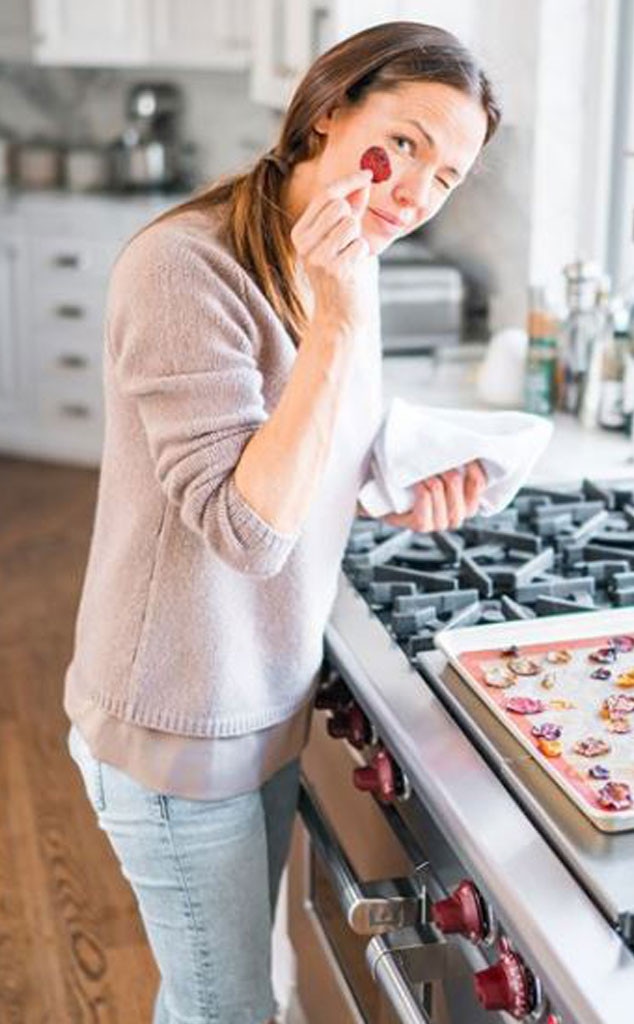 Instagram
Jennifer Garner is our kind of chef!
The Love, Simon actress has her own cooking show…a pretend cooking show that is, on Instagram and Facebook and we're low-key obsessed with it.
If you're already a fan of Garner then her "Pretend Cooking Show," which has five installments as of now, will be your new favorite thing about her.
If you're not a fan of the Alias alum then shame on you!
Either way you should be watching this hilarious cooking show—or technically cooking tutorials via social media—ASAP.
You won't regret it, trust us.
Throughout her tutorials the actress has proven that she's not exactly a pro, but she does make some delicious treats and meals thanks to recipes from some of her favorite cooks like Ina Garten and Martha Stewart.
She's made everything from chocolate pudding and a chocolate sheet cake, to bagels and huckleberry English muffins and it all looks so good.
The best part about this fake cooking show is that Garner keeps it real.
During her chocolate sheet cake segment for example she revealed that even though she cooks a lot she doesn't know the name for many of her tools.
In fact, she started things off during this episode by showing fans one of her favorite kitchen tools and the result was hilarious.
"It's a dough whisk or something," she said as she stirred her ingredients. "I don't know where you would find one, [or] what it is, but just look up 'kitchen thing.'"
LOL, this is us in the kitchen for sure.
During her pudding episode she also made us laugh and again it was related to a whisk comment. 
This time she couldn't help but sing, "I wish I could find my favorite whisk!" before noting in the caption that she did not find said whisk. She's seriously so funny and freaking adorable.
Like all of us home-taught bakers out there Garner is at times trying to fake it until she makes it.
The wildest part however, is that she does make all of these foods (and shares easy snack recipes in between video posts) and they are all edible, unlike some of the things we take out of the oven.
Plus, she gives us an inside look into her own kitchen and cooking style AKA she wears adorable "Mama" adorned flannel pajamas in some episodes and beaver pajamas in others.
Oh, and her dog Birdie often makes an appearance, which makes us love this show even more.
Now that we've hooked you on Garner's "Pretend Cooking Show" we need you to weigh in on what you think about this brilliant social media idea becoming a full-blown series.
Vote on whether or not you think the 46-year-old actress and amateur chef should get her own Food Network show below.
Spoiler: We're voting yes!
Jennifer Garner Cooking Show Poll