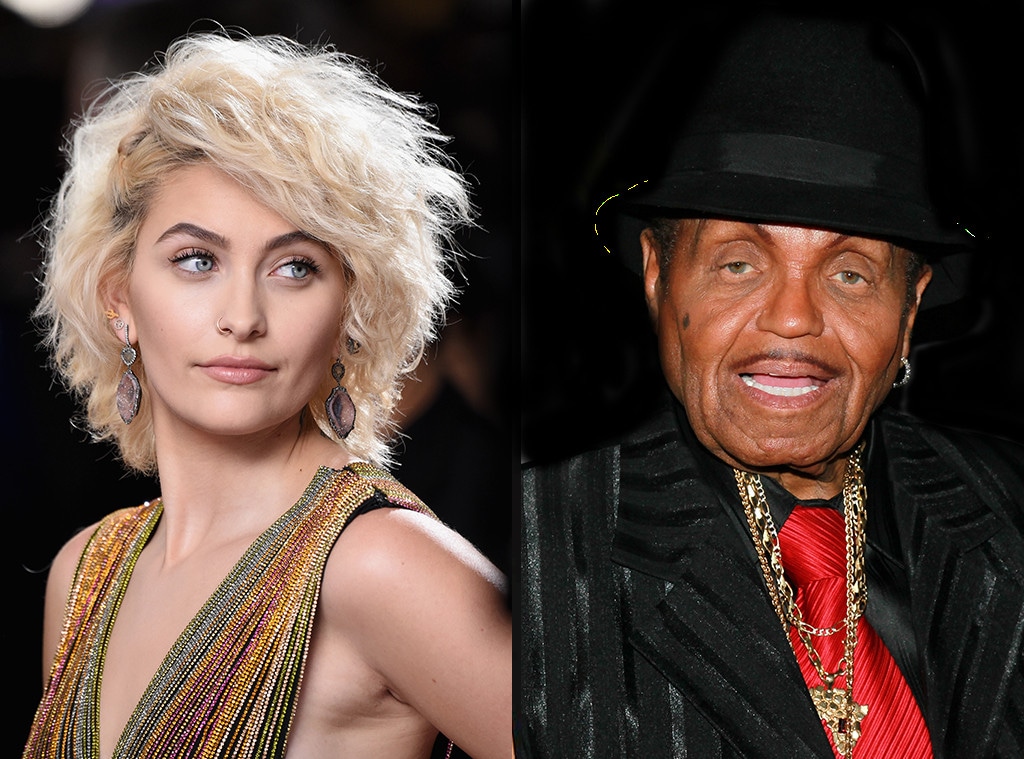 Getty Images
Paris Jackson is mourning the loss of Joe Jackson. 
The patriarch died at the age of 89 following a battle with cancer. His granddaughter broke her silence on the matter in a touching Instagram post, sharing insight into their final moments together. 
Paris said it was "such a blessing" to "tell you everything I needed to tell you before saying goodbye," adding, "everyone that came to visit you, came with love, respect, and so much pride in their hearts for you. proud of you, proud to be your children, grandchildren, and great-grandchildren, proud to have your strength and share the dynasty you spent your life creating, and proud to be a jackson. you are the first true jackson. the legend that started it all." 
She reflected the music mogul's legacy, saying, "none of us would be anywhere near where we're at if it weren't for you. you are the strongest man i know. your life's work will go down in history, as will you, to be known as one of the greatest patriarchs to ever live. i will cherish every moment with you til the day i die, especially our last moments."
The 20-year-old daughter of Michael Jackson concluded, "my great grandchildren will know who joseph jackson is. i love you grandpa. so so so much that words can't describe. i have immense gratitude for you, and always will. we all feel that way. thank you for everything. truly. rest in peace and transition. i'll see you in my dreams very very soon." 
During his 69-year marriage to wife Katherine Jackson, Joe fathered 10 children between 1950 and 1966, including Rebbie Jackson, Jackie Jackson, Tito Jackson, Jermaine Jackson, La Toya Jackson, Marlon Jackson, Randy Jackson, Janet Jackson and Michael Jackson. (Their son Brandon Jackson passed away shortly after his birth.)
Several of those children paid tribute to Joe on social media in the midst of his death, including Paris' brother Prince Jackson. 
Prince, 21, shared in a statement, "This man is and always will be an example or sheer willpower and dedication. He didn't choose the path that was the easiest but he choose the path that was best for his family. You taught me  to take pride in the Jackson name and what it really means, you taught me dedication in the face of adversity and most of all you showed me strength and fearlessness. There is and never will be someone like you. Fly free and until we meet again The Hawk."
Plans for a memorial have not been announced. 
Read Paris' message to her grandfather in full above.