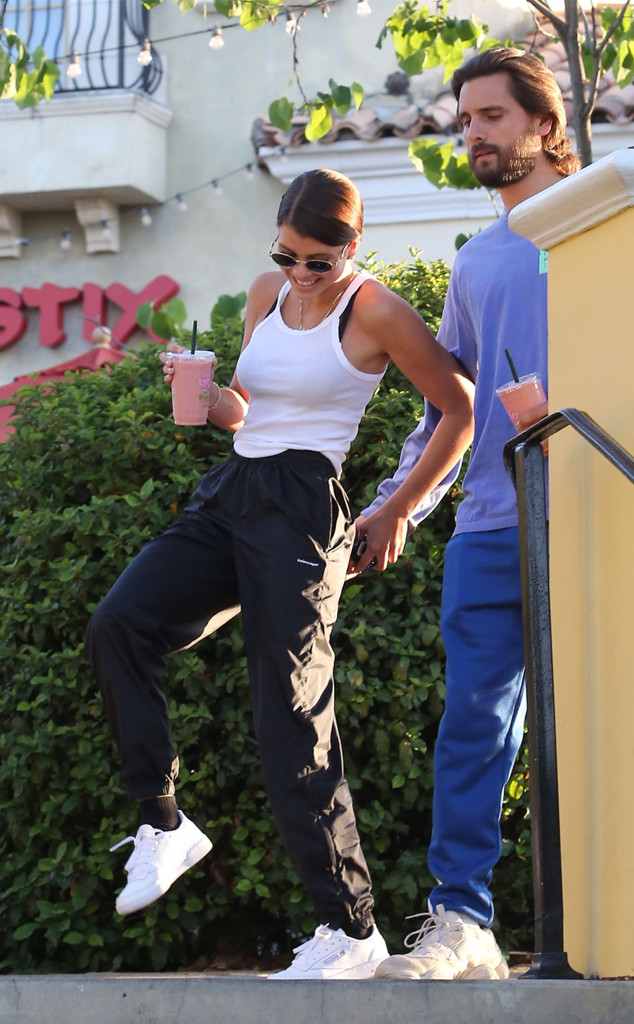 daddy-az/X17online.com
Naughty PDA alert!
Scott Disick and girlfriend Sofia Richie were photographed at a Calabasas shopping center on Saturday holding SunLife Organics smoothies, with her smiling as he appears to give her butt a playful pinch or tap.
The 35-year-old reality star and 19-year-old model had three weeks ago spent a couple of days apart after he was reported to have cheated on her.
"We had no idea we even broke up but thanks for thinking of us," Scott said on Instagram Stories three days after they began their break, in response to split reports.
Also at the time, Scott and Sofia got lunch together at Nobu in Malibu. He posted a photo of them at the restaurant on Instagram.