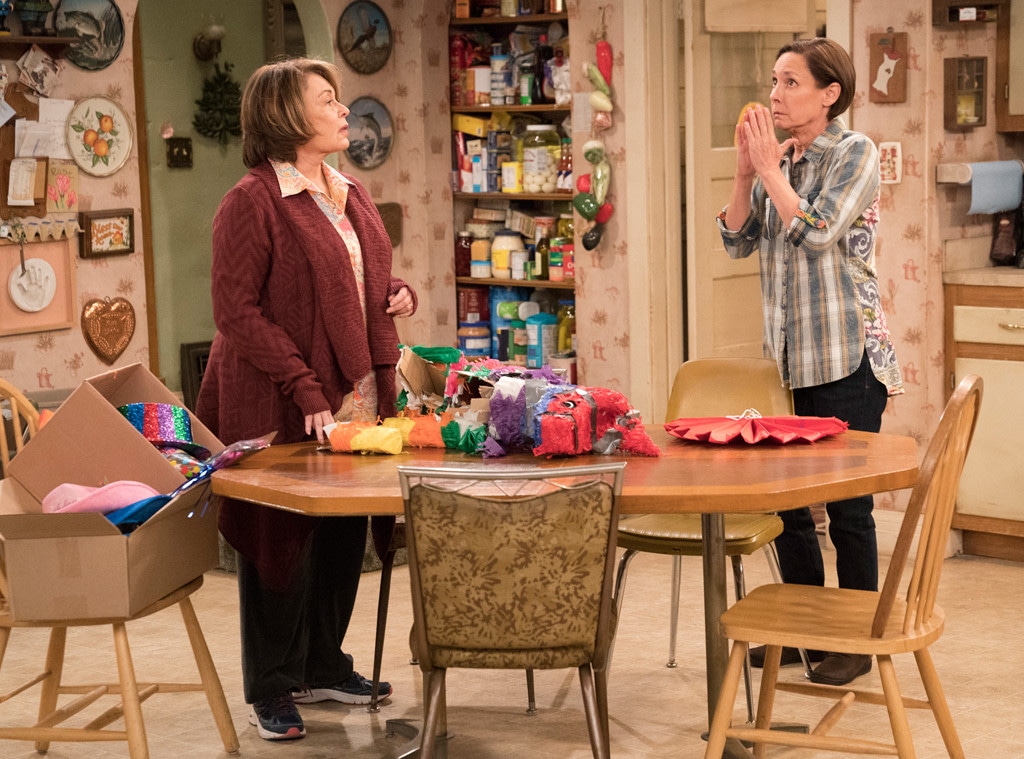 ABC
ABC said goodbye to Roseanne and Roseanne Barr and hello to The Conners, a spinoff of the iconic sitcom about Roseanne Conner's family. Your favorites are back, Jackie (Laurie Metcalf), Dan (John Goodman), Darlene (Sara Gilbert), Becky (Lecy Goranson) and D.J. (Michael Fishman), just no Roseanne Conner.
"The Conners' stories demonstrate that families can always find common ground through conversation, laughter and love. The spinoff will continue to portray contemporary issues that are as relevant today as they were 30 years ago," ABC said in a statement.
How the spinoff deals with Barr's exile remains to be seen (we've got some ideas on what the writers can do), however one that is certain is this: Some fans aren't happy.
Roseanne was canceled following Barr's racist tweet about former Barack Obama adviser Valerie Jarrett. The outspoken star is no stranger to controversy, but this tweet was the last straw it seems. After cancellation rumors about a spinoff/retooling started swirling, rumors ABC confirmed on June 21 when the network announced the new series. Barr will not have any involvement, financial or creatively, on the spinoff.
"I regret the circumstances that have caused me to be removed from Roseanne. I agreed to the settlement in order that 200 jobs of beloved cast and crew could be saved, and I wish the best for everyone involved," Barr said in a statement.
As with any controversial decision, some viewers are pleased. Others? They're letting their voices be heard.
Look for The Conners to debut this fall on ABC. The series follows the family as they deal with life after a "sudden turn of events."
"We have received a tremendous amount of support from fans of our show, and it's clear that these characters not only have a place in our hearts, but in the hearts and homes of our audience," Goodman, Metcalf, Gilbert, Goranson and Fishamn said in a joint statement. "We all came back last season because we wanted to tell stories about the challenges facing a working-class family today. We are so happy to have the opportunity to return with the cast and crew to continue to share those stories through love and laughter."