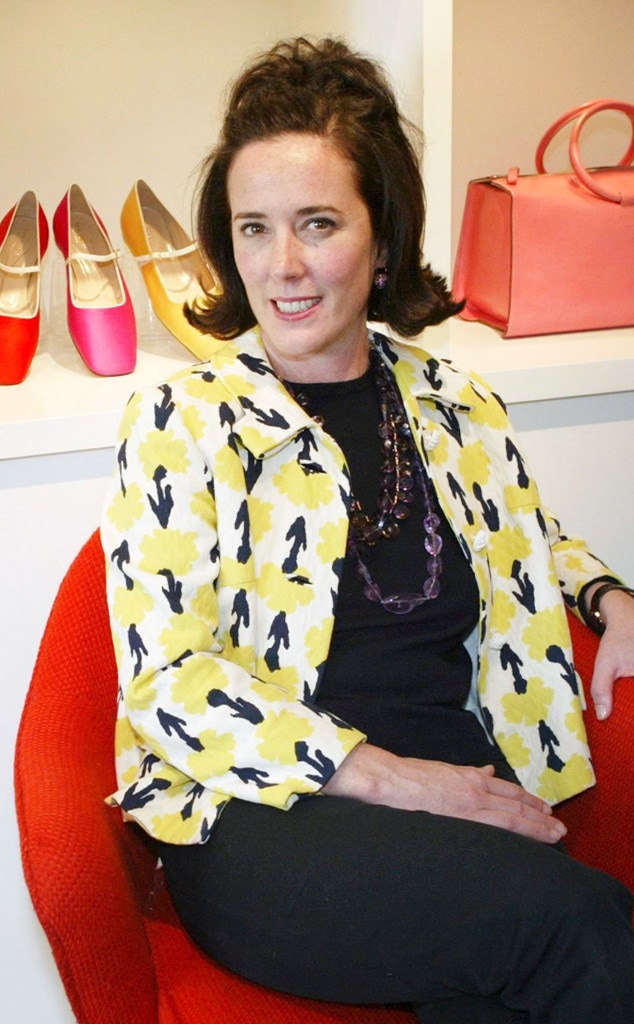 Bebeto Matthews/AP/REX/Shutterstock
Kate Spade's family is mourning another devastating loss. The late designer's father, Earl F. Brosnahan, Jr., died the night before her scheduled funeral. 
The Brosnahan family tells E! News in a statement, "We are deeply saddened to announce that Katy's father, Earl F. Brosnahan, Jr. (Frank), passed away last night at age 89. He had been in failing health of late and was heartbroken over the recent death of his beloved daughter. He was at home and surrounded by family at the time of his passing."
On June 5, the world-famous designer was found dead of an apparent suicide in her New York City apartment. 
As of Thursday afternoon, E! News confirmed that Spade's funeral was ongoing. According to The Kansas City Star, mourners had gathered inside Our Lady of Perpetual Help Parish Redemptorist Church in Kansas City to pay their respects to Spade. 
Earlier this week, the Kate Spade New York brand announced its plan to donate more than $1 million to suicide prevention and mental health awareness causes in honor of their late founder. As the brand penned on Instagram, they will begin with $250,000 for the Crisis Text Line, a free, 24/7 support line for those in crisis. 
In addition, loved ones and fans were encouraged to honor Spade's devotion to animals by donating to the ASPCA or to Wayside Waifs, Kansas City's largest no-kill animal shelter and pet adoption campus, in lieu of flowers.  
Spade's brother-in-law, comedian David Spade, also donated $100,000 to the National Alliance on Mental Illness in her memory. 
If you or someone you know needs help, call 988 to reach the Suicide and Crisis Lifeline. You can also call the network, previously known as the National Suicide Prevention Lifeline, at 800-273-8255, text HOME to 741741 or visit SpeakingOfSuicide.com/resources for additional resources.