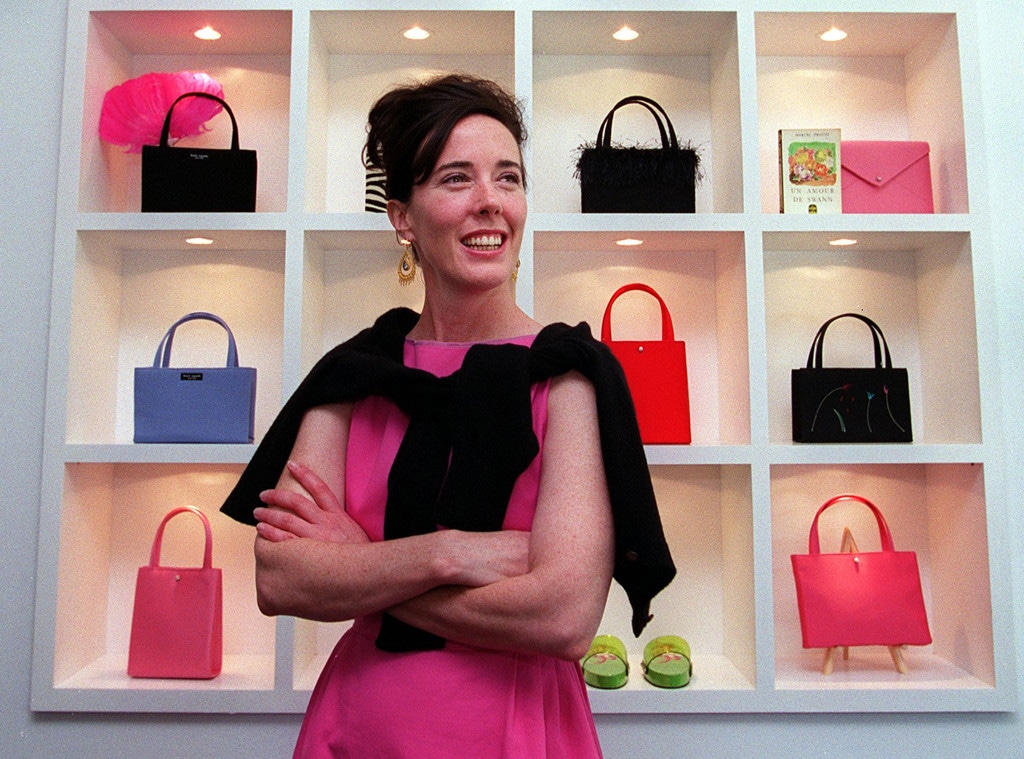 Wendy Maeda/The Boston Globe via Getty Images
Three weeks after her tragic, untimely death, Kate Spade will be laid to rest. 
The beloved late designer's funeral will take place Thursday afternoon in Kansas City, her Kansas City Star obituary confirmed on Sunday. Spade will be honored with a Christian mass and burial. Loved ones can pay tribute to her devotion to animals by donating to the ASPCA or to Wayside Waifs, Kansas City's largest no-kill animal shelter and pet adoption campus, in lieu of flowers. 
On June 5, the 55-year-old mogul and mother was found unconscious and unresponsive by her housekeeper inside her New York City apartment bedroom. Her death was later ruled a suicide by hanging. 
Bebeto Matthews/AP/REX/Shutterstock
Her passing immediately shocked and saddened the Hollywood and fashion communities as well as people all over the world who had been devoted customers of her eponymous brand. 
"To most of the world, she was Kate Spade, the beautiful embodiment of her brand and a glamorous cultural icon. Everyone knows of her global fame as a fashion designer responsible for the wildly popular and successful products that still capture the hearts and fancies of women everywhere," her obituary read.
"However, there was so much more to Katy and her life. Those who knew her personally can share stories of a phenomenally loving, giving, humble, warm and affectionate woman who tragically left this world far too soon. Katy's determination was matched only by her generosity. Loyal almost to a fault, Katy could be counted on to support her friends and family in times of trouble without question or judgment. Her sense of humor was one of her most enduring and charming qualities. Her quick and infectious laugh still resonates in the minds of all who knew her."
"Katy was kind beyond words to describe," it continued. "She will be dearly missed by those who knew her and by the millions she inspired."
If you or someone you know needs help, call 988 to reach the Suicide and Crisis Lifeline. You can also call the network, previously known as the National Suicide Prevention Lifeline, at 800-273-8255, text HOME to 741741 or visit SpeakingOfSuicide.com/resources for additional resources.