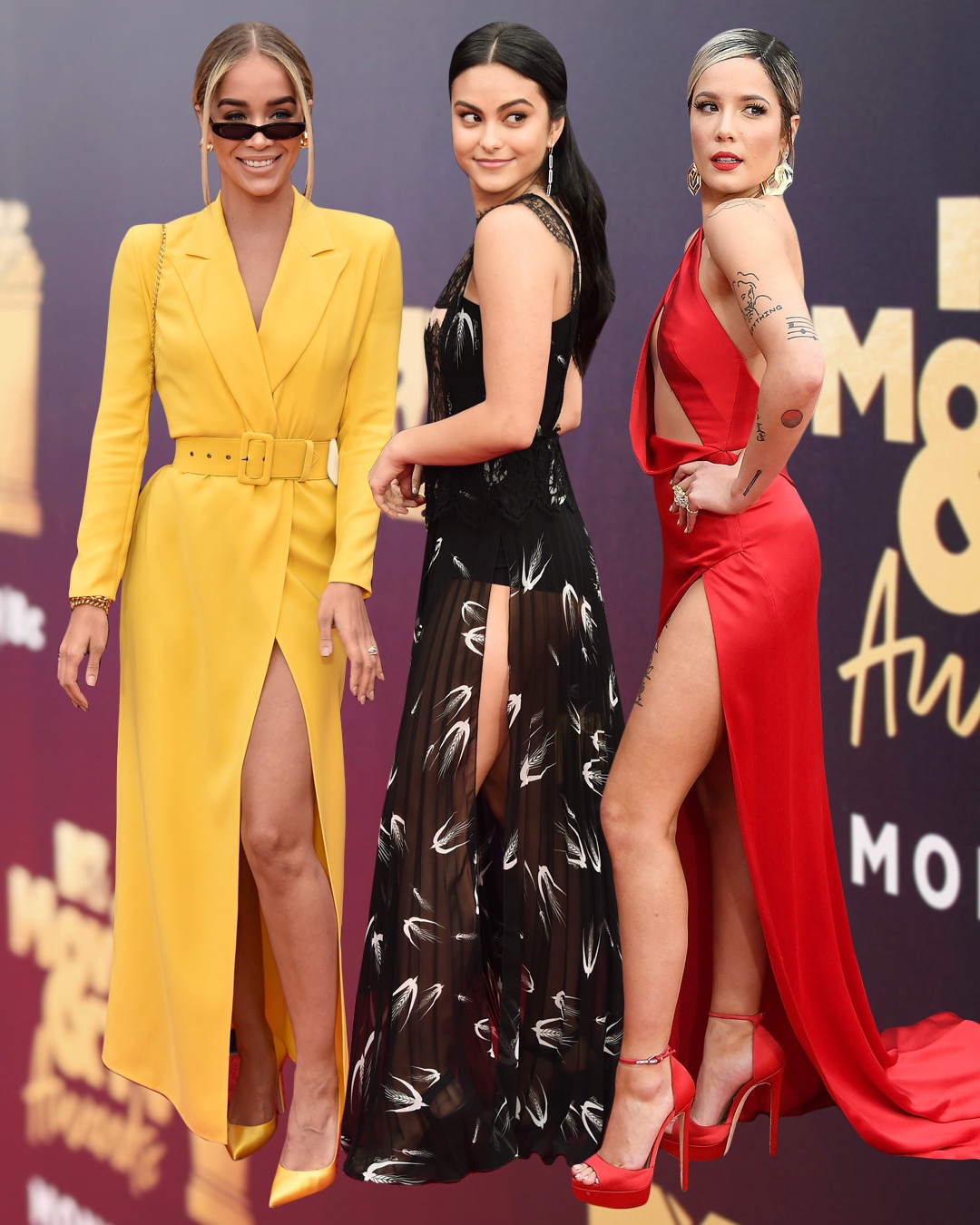 Getty Images
During summer '18, you can't be afraid to show a little thigh.
Over the weekend, celebrities certainly weren't, appearing at the MTV Movie and TV Awards 2018 with gowns that featured major thigh-high slits. Some celebs, like Jasmine Sanders, who lived up to her moniker, "Golden Barbie," in a yellow gown, made the opening in the front of the dress the starring feature. Other celebs (See: Halsey) demonstrated the sultry appeal of cutouts, using the slit to enhance the asymmetry of their gown.
No matter the overall silhouette, there's no denying that this trend brings attention to leg definition like no other.
Have you mastered your leg workouts in the gym? Add this trend to your summer wardrobe by shopping for summer dresses with thigh-high slits below!