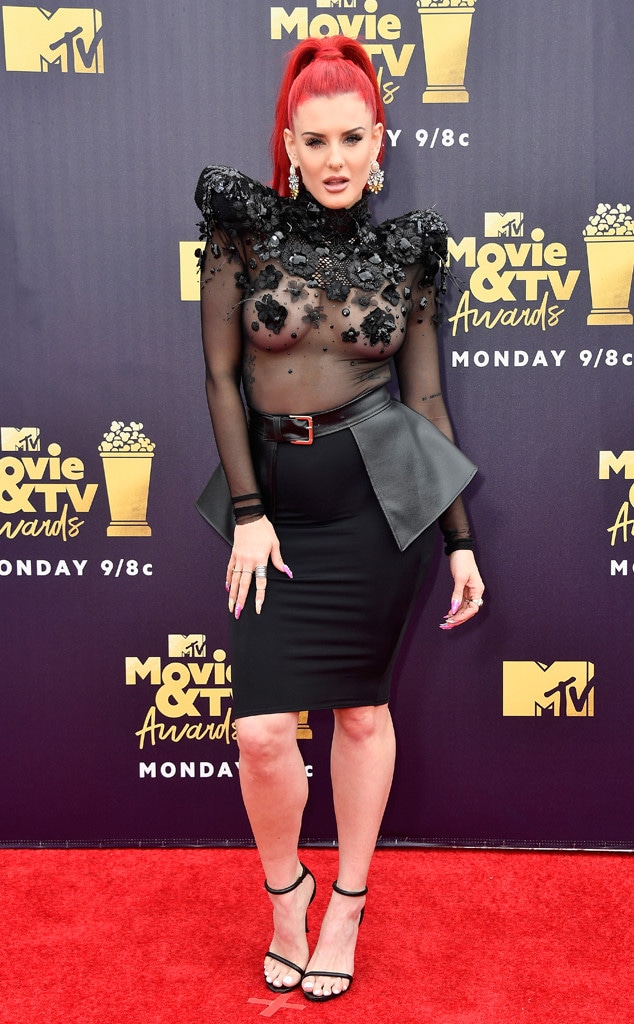 Frazer Harrison/Getty Images
Kudos to celebrities who take risks.
OK, their ensembles may not always be the best, but the stars who just missed the style mark at the 2018 MTV Movies & TV Awards deserve some credit too, especially the ones who tried to push the boundaries a bit. 
This red carpet has a very diverse range, with some showing up in sequined ball gowns and others, wearing jeans and a tee. But therein lies the fun. Some celebs take this opportunity to really go for it. While it may not always work, we give them an A for effort. 
For instance, rapper Justina Valentine was a fierce sight to behold, especially with her red high pony. However, the hair, on top of the structural, embellished shoulders, sheer top, belted skirt and leather hip panels, may have been a little too extra...even for this award show. 
To see more risky outfits from the MTV Movie & TV Awards, click through. 
Which look did you like the best?