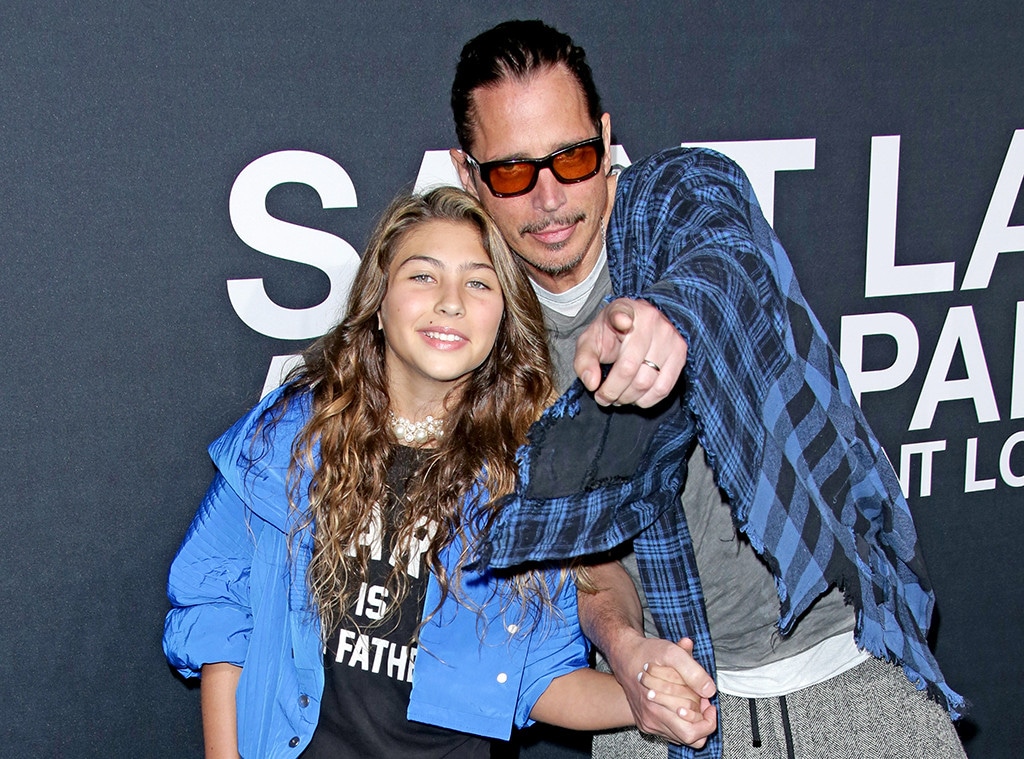 Jim Smeal/REX/Shutterstock
Chris Cornell's daughter Toni remembered her late father on Sunday by posting their father-daughter duet of Prince's "Nothing Compares 2 U."
The 13-year-old artist shared the song on YouTube along with a heartfelt Father's Day note.
"Daddy, I love you and miss you so much," she wrote. "You were the best father anyone could ask for. Our relationship was so special, and you were always there for me. You gave me courage when I didn't have any. You believed in me when I didn't. I miss your love everyday."
She then added, "Recording this song with you was a special and amazing experience I wish I could repeat 100 times over and I know you would too. Happy Father's Day daddy, nothing compares to you. –Toni."
The Soundgarden and Audioslave singer died in May 2017. He was found unresponsive in the bathroom of his hotel room at the MGM Grand in Detroit. In June 2017, the Wayne County Medical Examiner's Office confirmed to E! News he had died of suicide by hanging. Toxicology reports also revealed that while drugs were detected in the singer's system, they "did not contribute to the cause of death."
"He was the best husband, the greatest father. I lost my soulmate and love of my life," his wife Vicky Cornell said during a February interview with Good Morning America. "He wanted to be there for his family, for his children. He loved his life, he would never have ever left this world."
This isn't the first time Toni has honored her father. Just a few months after her father's tragic death, she performed "Hallelujah" on Good Morning America. She also penned an emotional letter to her dad last Fathers' Day in which she referred to him as her "idol." She also recalled the time they watched Purple Rain together and listened to Prince's "The Beautiful Ones."
"I know you are still here, and the warmth I feel beneath the cold, is you. YOU ARE THE BEST FATHER IN THE WHOLE WIDE WORLD," part of her note read. "And I know, that if this wasn't an accident, you'd still be cuddling with me watching Purple Rain."
Watch the video to hear the full song.