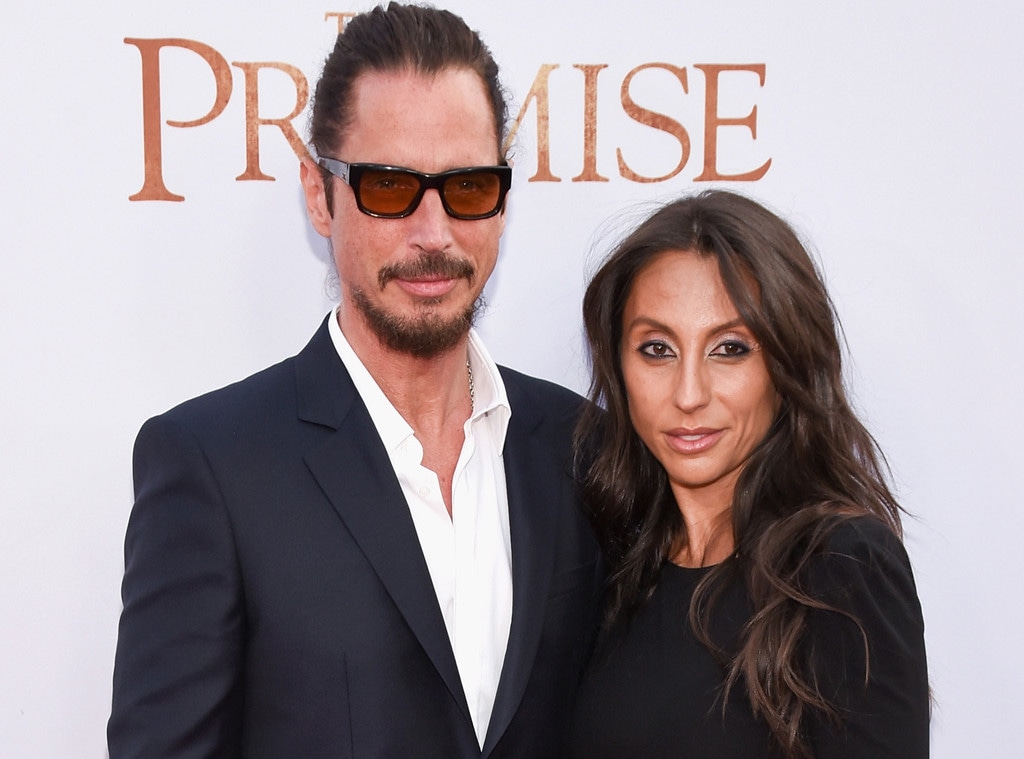 Tara Ziemba/Getty Images
Vicky Cornell is opening up about her husband Chris Cornell's death in her first TV interview since the Soundgarden singer's suicide.
The widow sat down with Good Morning America's Robin Roberts and told the journalist her husband was the "furthest thing away from a rock star junkie."
"He was the best husband, the greatest father. I lost my soulmate and love of my life," she said in a sneak peek of the interview obtained by Entertainment Tonight. "He wanted to be there for his family, for his children. He loved his life, he would never have ever left this world."
Chris died in May 2017 at the age of 52. He was found unresponsive with a band around his neck inside his hotel room at the MGM Grand Hotel in Detroit. The Wayne County Medical Examiner's Office told E! News Chris' death had been determined a suicide by hanging. Toxicology reports also revealed that while drugs were detected in the singer's system, they "did not contribute to the cause of death." 
When asked if she thought addiction caused her husband to take his life, Vicky told Roberts, "I don't think he could make any decisions because of the level of impairment."
At one point, Vicky teared up recalling her husband's death. 
"I know that people say, you know, you can't blame yourself and, you know, I'm trying not to," she told GMA, "but there were signs." 
She then spoke about perceptions people have around addiction. 
"People think that addiction is like 'Oh you were an addict,' and people don't recognize it as a disease," she said. "I feel guilty of the same thing. You think addiction is a choice, and it's not."
Vicky and Chris shared two children: daughter Toni, 13, and son Christopher, 12. He also had a 17-year-old daughter named Lillian from a previous marriage.
To see the full interview, tune into Good Morning America  Wednesday, Feb. 21 on ABC.