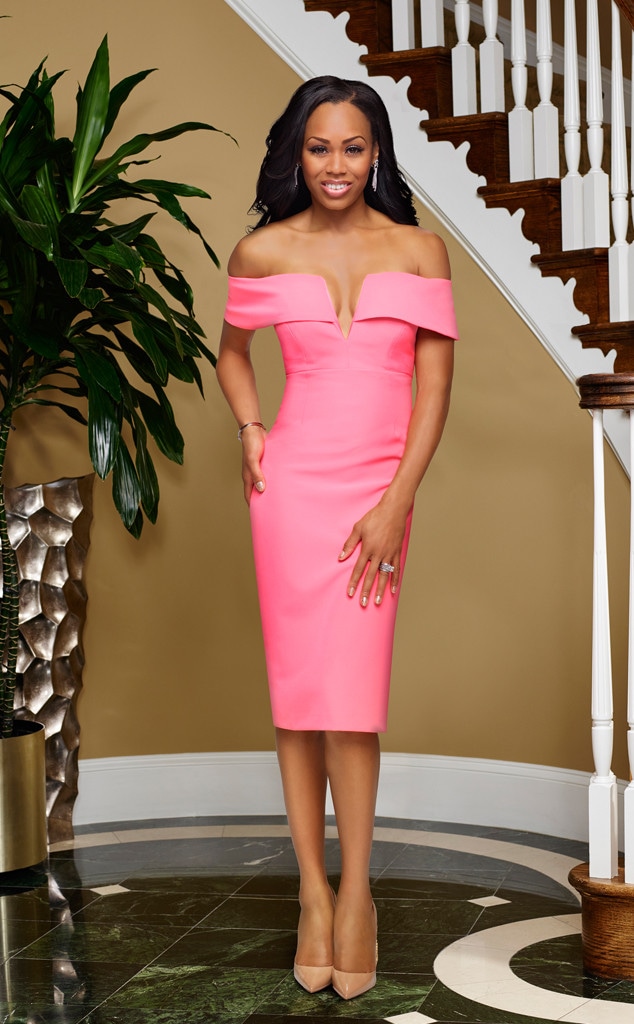 Bravo
Real Housewives of Potomac star Monique Samuels is pregnant. 
The reality star took to Instagram on Sunday to announce that she and husband Chris Samuels are expecting their third child.
"I'm way too happy to be bothered... I'm full of life... LITERALLY," she wrote alongside a video of her baring her bump. #RHOP #MoniqueSamuels #RealHousewivesofPotomac #Blessed #PartyOfFive #Unbothered."
The two are already the proud parents to two kids, Christopher and Milani. 
The happy news comes just a few months after the RHOP star revealed she had suffered a miscarriage.
"As soon as I took the pregnancy test, Chris is just grinning from ear to ear, and it never once dawned on me that we would lose it," she said during an episode of the Bravo show. "Until you've experienced loss it's hard to even put it into words."
The reality star then decided to take some time to focus on business opportunities.
"I've been so non-stop busy that I don't even know if I could completely process what was going on with my body," she continued. "But, right now, I'll just use this time to keep pursuing other business ventures that I have in mind, and when the time comes and I'm ready to have a baby, it'll happen."
Congratulations to the happy family!