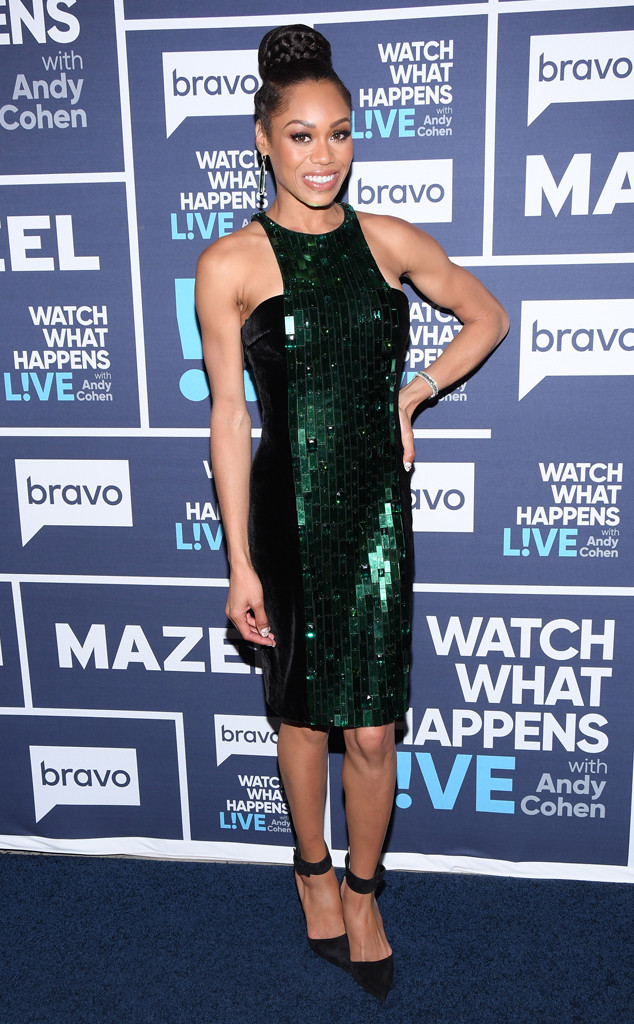 Charles M. Sykes
It may be Real Housewives of Potomac's Monique Samuels' first reunion, but she's certainly made an impression.
During her freshman season, the series newcomer did her best to take the high road—especially when it came to co-star Gizelle Bryant—but she finally took Bryant to task in part one of the reunion, which aired earlier this week.
After an entire season of what she perceived as Bryant claiming she was a gold-digger, Samuels struck back with her own zinger about the source of her nemesis' income—Bryant's pastor ex-husband.
"I would much rather be associated with my husband and his wealth," Samuels noted, "than ten percent of the tithes and offerings from church or whatever supports you."