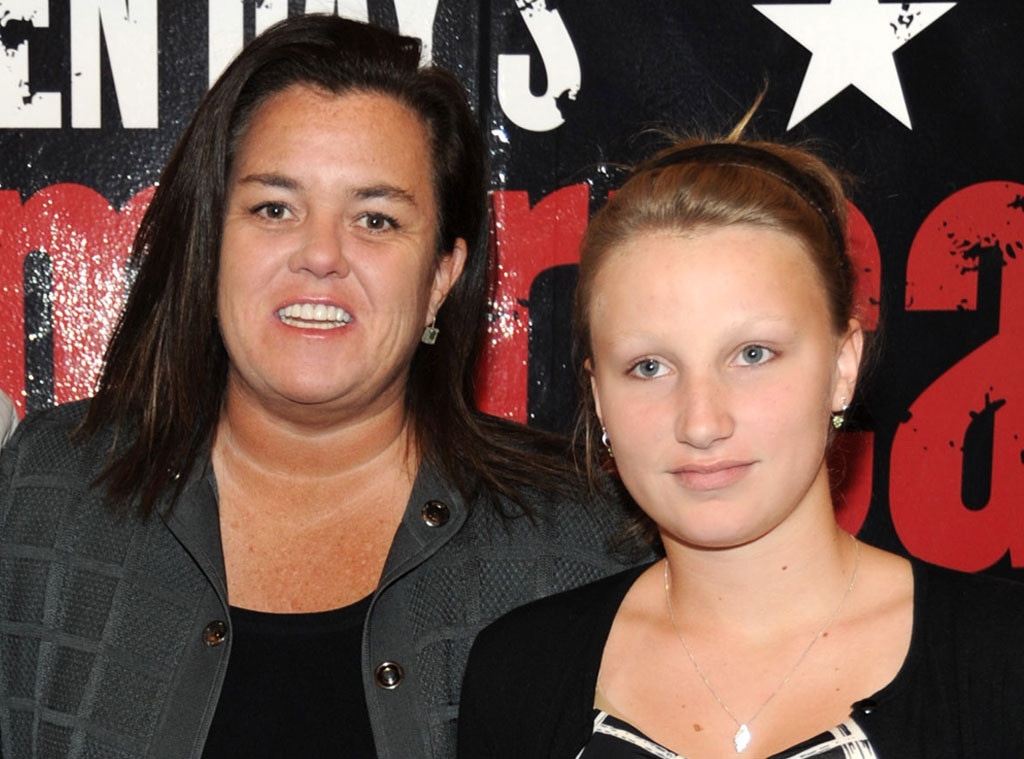 Kevin Mazur/WireImage
Rosie O'Donnell says she has reconnected with estranged daughter Chelsea amid news she is pregnant.
The 56-year-old comedienne's 20-year-old child, the second-eldest of her four kids, and her boyfriend Jacob Bourassa said earlier this week that they are expecting their first child together and that she is due in January.
"Yes, she is pregnant. We have reconnected," Rosie said in a statement to E! News.
In 2015, Rosie made headlines when she reported Chelsea missing. Authorities later found the then-17-year-old at a man's house. In 2017, Chelsea talked to DailyMail.com about a confrontation she had with her mother two years prior, saying Rosie became enraged after she got a tattoo. She also said she had married Nick Alliegro a year prior after finding out she was pregnant and that she later suffered a miscarriage. 
Rosie responded by saying her daughter is "mentally ill" and "is not capable of truth or reason." She also said, "It is comforting to know she is still alive."
Chelsea responded by saying she is not mentally ill and that her mother "is a cruel narcissistic vengeful woman who doesn't care for anyone but herself." 
Months later, Chelsea said in another interview that she and her mother "don't have a relationship any more" and that she doesn't think "it can ever be mended." She also said she is pregnant again and said, "Rosie will not have a part in this child's life."
Chelsea never gave an update about that pregnancy. E! News can confirm she filed for divorce from Alliegro in April.