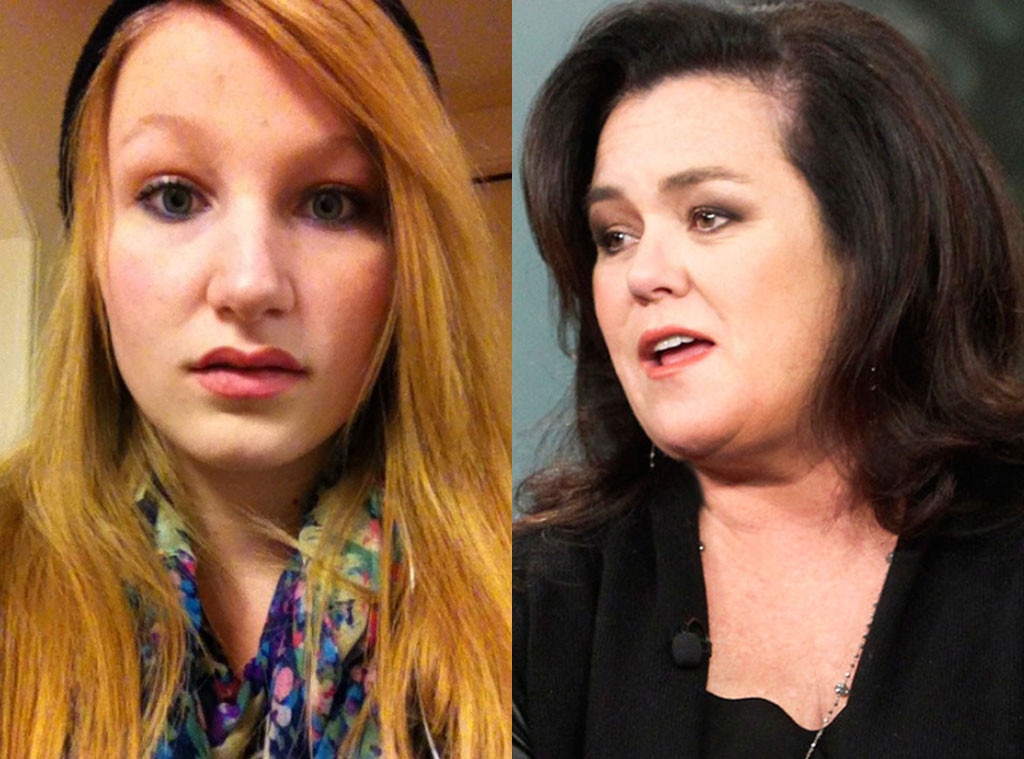 Rosie.com; Getty Images
Rosie O'Donnell can breathe a huge sigh of relief. 
The former View co-host announced on Twitter late Tuesday afternoon that her 17-year-old daughter Chelsea O'Donnell has been found alive after disappearing in New York.
"Chelsea has been found and is safe in police custody," she tweeted. "Thank u all for the help and light #missingchildren."
Her rep added in a statement to E! News, "Rosie wants to thank everyone for their help, especially the South Nyack, NY and Barneget Light, NJ police departments. Her daughter Chelsea O'Donnell has been located by the police and is safe in their custody."
In an emotional blog post shared Tuesday morning, Rosie revealed that her daughter was last seen on Aug. 11 and authorities had been searching for her since Sunday.
"Chelsea has a large tattoo on her right side of a dream catcher with the word 'Breathe.' She left home with her 6 month old therapy dog named Bear," the comedian wrote online. "The dog is a 9 lbs brown and black terrier." 
The post added, "Chelsea stopped taking her medicine and is in need of medical attention. Any information please contact authorities at 845-358-0206 or 911." To make matters worse, the teenager didn't have her phone at the time of her disappearance.
Thankfully, police confirmed to E! News Tuesday afternoon that both Chelsea and her dog were found in New Jersey and are in good health.
"She was with some people that she is associated with,"  police disclosed to E! News. "They were concerned about her and realized that given the social media attention this was getting that they then contacted the police to offer their assistance."
Chelsea is one of Rosie's daughters from her first marriage, to Kelli Carpenter. The former couple, who divorced in 2007, are also parents to Blake Christopher O'Donnell and Vivienne Rose O'Donnell.
Additionally, Rosie is a mom to son Parker, whom she adopted in 1995, as well as daughter Dakota, whom she adopted with her second wife, Michelle Rounds. In February 2015, the pair announced their split just two weeks after O'Donnell bid farewell to The View. 
—Reporting by Holly Passalaqua