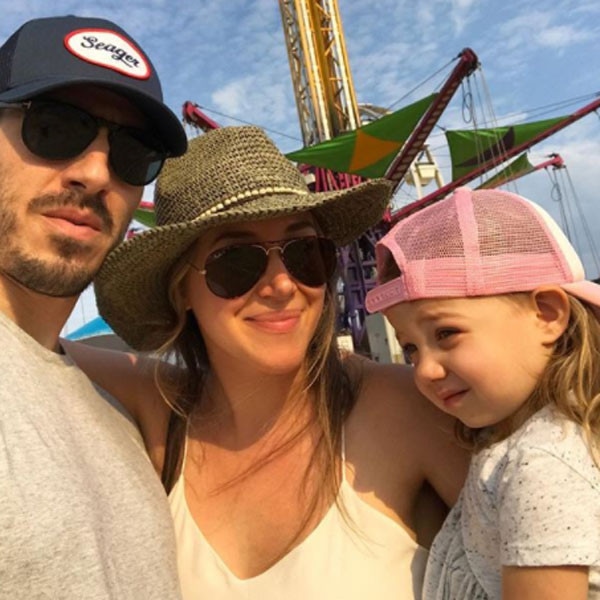 Instagram
Haylie Duff is a officially a mama times two!
The actress and Hilary Duff's big sister gave birth to her second daughter on Tuesday, the star confirmed on social media. The baby girl is Duff's second child with fiancé Matt Rosenberg as they welcomed Ryan Ava Erhard in May 2015. 
"She arrived June 5th, and brought all her magic with her!" Duff captioned a sweet shot of Ryan holding her new sibling. "Ryan is the happiest big sister & we are finally a family of 4! Meet our littlest one... Lulu Gray Rosenberg!"
"Feeling so incredibly grateful to be bringing home a second healthy baby girl today," she continued in a separate post. "Bringing a child in to the world is such a special & exciting moment but it also brings on some worries, fears, etc. (For me anyway!) I want to thank everyone for all the love and sweet messages about Lulu... and God/the universe for giving us this sweet healthy baby. The gratitude is truly overflowing today." 
Duff revealed she had another little one on the way in January when she posted a photo on Instagram of Ryan pointing to her belly. "Round 2! Ryan thinks our new baby is growing in HER belly! #FamilyOf4," the star wrote at the time. 
Just over a year before welcoming their first child together, Duff and Rosenberg announced their engagement in April 2014.
Now, with two little ones in the mix, the mom and dad may head down the aisle—eventually. 
"We feel married already and it hasn't become something that both of us are gung-ho about," Duff told People in February. "Maybe after the craziness of a new baby dies down we'll be ready to talk about it again."
That new baby has officially arrived! Congratulations you two!