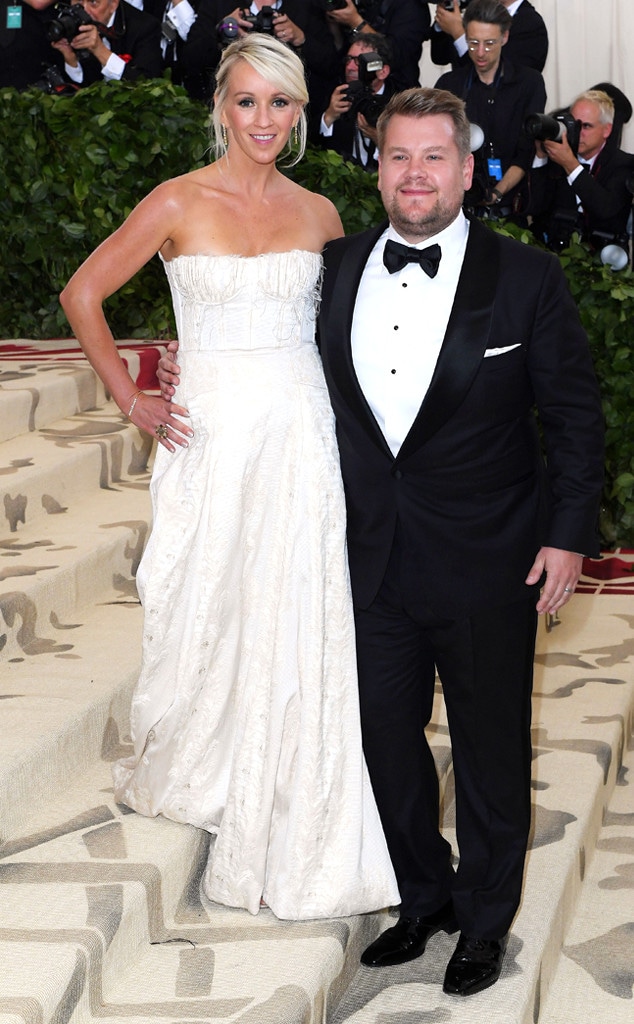 David Fisher/REX/Shutterstock
Paging Andy Cohen: James Corden was not the drunkest guest at the 2018 Met Gala. 
In early May, the Late Late Show host and his wife, Julia Carey, attended the annual ball, one of fashion's biggest nights of the year, but it was his behavior once inside that got fellow attendee Cohen talking. 
The Watch What Happens Live! host spilled the tea to Howard Stern in a mid-May interview, claiming Corden had been the drunkest guest. "But by the way, he wasn't like blotto blotto," Cohen added. "He was having a good time. He's great." 
Well, cue Corden's interview with Stern on Tuesday when the triple threat set the record straight. 
"That was just my natural exuberance of life," Corden retorted, explaining that he doesn't typically drink very much because of his hectic schedule and constant traveling. 
"I think people often think I'm drunk just because I'm just having such a nice time," he continued. 
The Met Gala was particularly special for the married pair of nearly six years as the night served as a brief—and rare—romantic getaway.
"The reason I was having such a nice time is that my wife and I were away together for the first time in like a year and a half," he noted. "We had a baby six months ago. We have three kids now and we had never left them before."
Corden and Carey share son Max, 7, and daughters Carey, 3, and Charlotte, whom they welcomed in December 2017. 
As the busy dad quipped, "I didn't have to wake up the next day until like 10 a.m. and that was inconceivable to me."