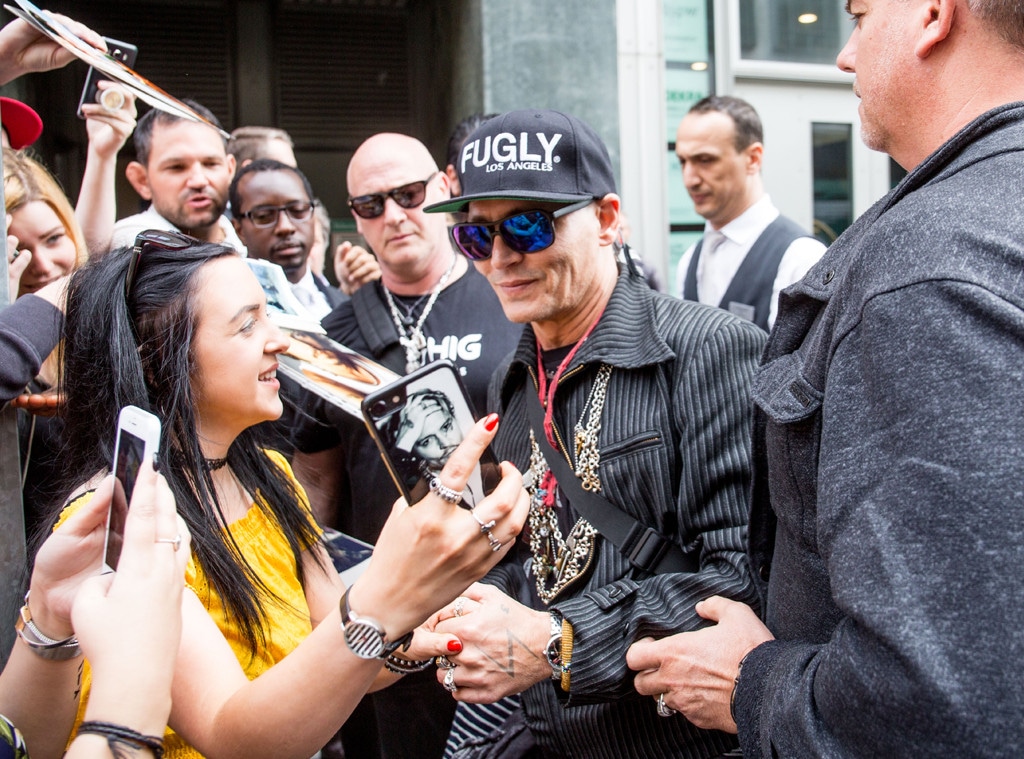 Splash News
No need to worry about Johnny Depp's health.
After new photos of the 54-year-old actor surfaced online, fans started to question the state of his health—with some claiming Depp looked noticeably thinner. However, a source told E! News the Pirates of the Caribbean star is "healthy" and that "there is no reason to be concerned."
According to The Hollywood Reporter, Depp was spotted entering the Four Seasons Hotel in St. Petersburg in Russia last week. The Murder on the Orient Express actor stopped to sign a few autographs and pose for pictures with fans. These photos sparked the concern over his health.
A fan with the Instagram account violet_loveit also shared a photo of her posing with Depp on May 27. While she said he looked "a little tired," she claimed the actor did not look sick.
Depp is currently touring throughout Europe with his band Hollywood Vampires.
Depp made headlines in May after two of his former bodyguards filed a lawsuit against him for a variety of alleged offenses, including unpaid wages, wrongful termination and unlawful business practices.