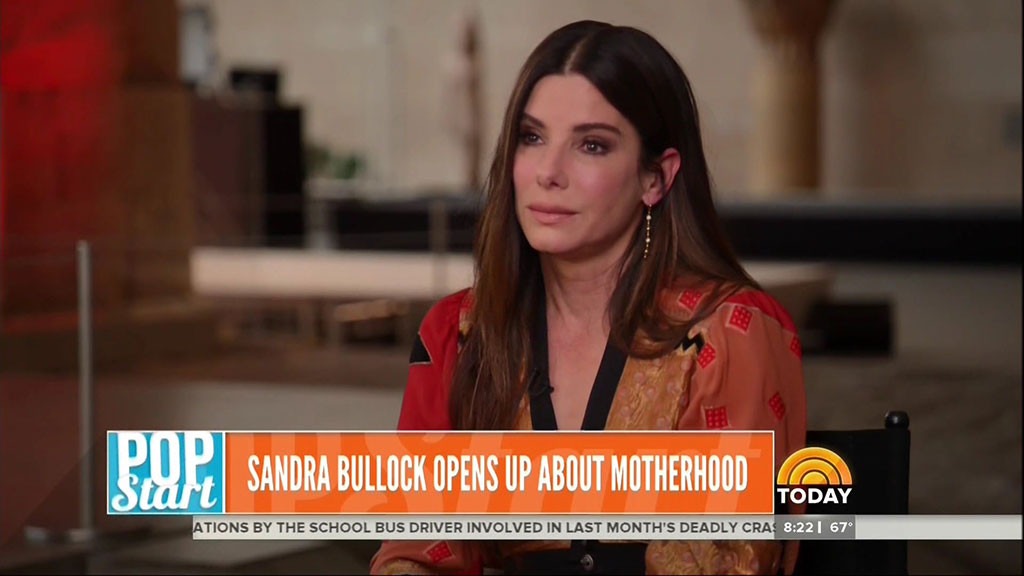 NBC/Today
Sandra Bullock and Hoda Kotb are standing proudly on common personal ground. 
In a newly released teaser of the Today co-host's interview with the Oscar winner, it's clear that the two mothers were able to bond over their shared experiences with adoption. Bullock is mom to 8-year-old son Louis, whom she welcomed into her life in 2010, and 6-year-old daughter Laila, who Bullock revealed in 2015 had become a Bullock. 
As for Kotb, the journalist happily revealed in February 2017 on Today that she had adopted a newborn baby she named Haley Joy. "She's a Valentine's baby," the proud new parent said while phoning into the show at the time. "She is the love of my life."
Both women became parents after facing personal challenges. For Bullock, the process for adopting Louis unfolded in the mist of ex-husband Jesse James' cheating scandal. For Kotb, her previous breast cancer battle made motherhood seem impossible after treatment left her unable to conceive. 
"I wake up sometimes and go, 'Oh my God, I have a baby!'" Kotb told People last March. "But it feels totally real. I guess if you've been waiting this long for something, and you wish for it, pray for it, hope for it, wonder if it will ever be, and then it happens, nothing's more real. Nothing."
As the Ocean's 8 star told her in their sit-down as her eyes began to well up, "Hundreds of thousands of children that are ready to be your child...you're a forever parent the minute you accept the love of that child."
"It's amazing to me how we can take away people's happiness by telling them that this is the box that you have to stay in," Bullock continued. "There is no box. There's no box."
The Today interview will air on Monday. 
(E! and NBC are both part of the NBCUniversal family.)