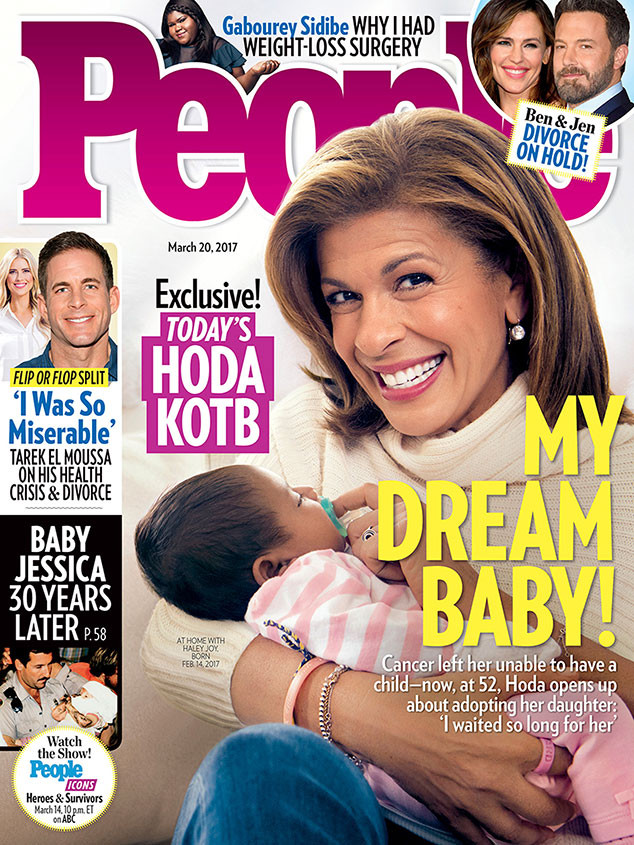 People
For Hoda Kotb, becoming a mother was a lifetime wish she almost left behind.
After battling breast cancer a decade ago, the Today co-anchor was no longer able to conceive. As someone who had always planned on becoming a parent, it was a difficult reality to face.
"One of the things in my life I've always wanted was to be a mom," the 52-year-old told People in the issue's cover story. "Sometimes in your life, things just don't work out for whatever reason, so you say, 'Well, I wasn't meant to have that.' But it was really hard to come to terms with it."