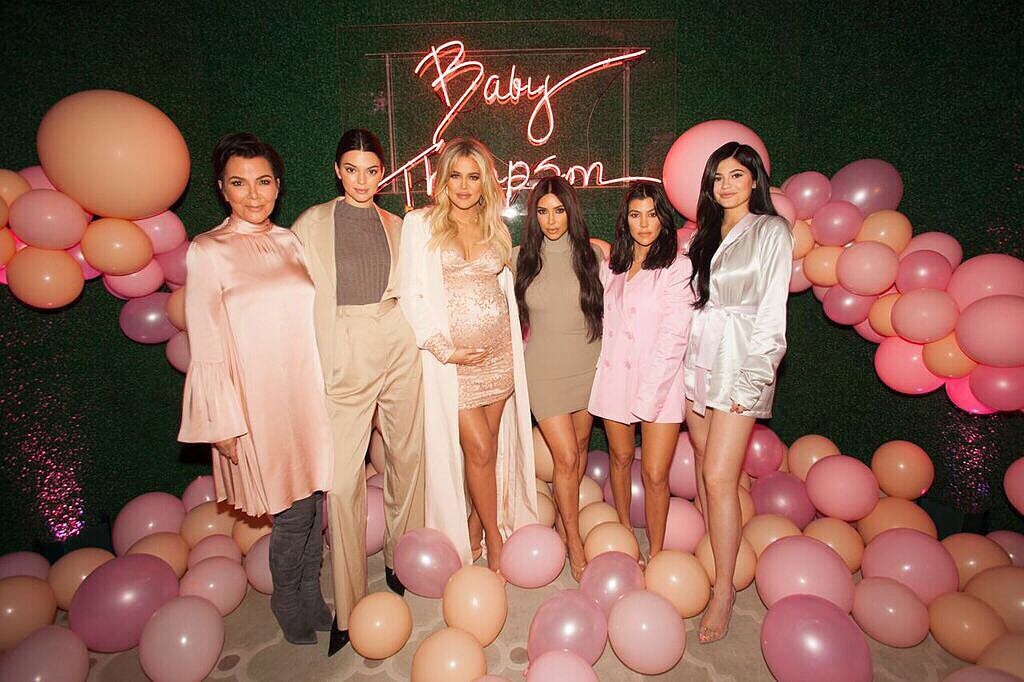 Instagram
Should she stay or should she go?
It's no secret that Khloe Kardashian has been quietly raising daughter True Thompson in Cleveland ever since she was born close to two months ago.
Some family members, however, remain hopeful that the Keeping Up With the Kardashians star and her baby girl will begin making more frequent trips to Los Angeles in the future.
"Everyone is understanding of her situation and they are all trying to be there for her, but obviously want her home," a source shared with E! News this week. "They are letting her have her space in Cleveland and keep her routine, but wish they could have more moments together as a family unit and have True around more."
Our source added, "Everyone hopes she will come back to Los Angeles once True is a little older."
As fans may recall, Khloe chose to celebrate her very first Mother's Day away from her sisters. And while several family members and close friends have come to visit the new mom, Khloe has yet to make the trip out west.  
So what is holding the new mom back from traveling back to Southern California for even a short amount of time? While there isn't just one factor for the decision, our insider says there is still lingering tension going on between Tristan, Khloe and the rest of the Kardashian family.
And while there may not be any additional public digs at the Cleveland Cavaliers basketball player—anyone remember Kim Kardashian's famous words on The Ellen DeGeneres Show—there appears to still be some hard feelings regarding the cheating scandal involving Tristan.
"Khloe has been trying to avoid any tension," our source explained. "Khloe is still trying to regain trust with Tristan and figure out how to keep the family together."
She's also focused on savoring any and all milestones with her baby girl. As fans eagerly wait for any and all new photos of True, Khloe recently shed some light on her personality.
"So far, she's so incredibly sweet and patient—really not fussy at all. I can tell she's going to be super athletic and incredibly strong!" Khloe wrote on her website. "She's very calm, peaceful and loves to cuddle with her parents."