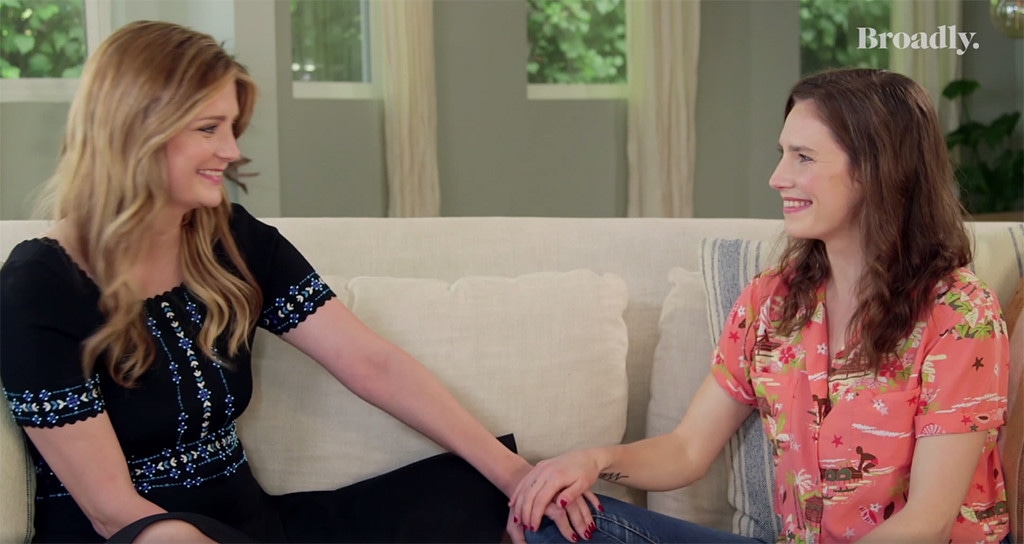 Broadly / Facebook Watch
Mischa Barton chatted with Amanda Knox on her new series about how she felt when she found she was the victim of revenge porn.
The former star of The O.C. had last year learned via the tabloids that someone was trying to sell a sex tape involving her to adult film sites for a reported $500,000. She alleged that the culprit was an ex-boyfriend who had filmed them having sex and took photos of her naked without her knowledge. She went to court and obtained restraining orders against him and another ex, a friend of her previous one who had known about the images. Both are legally barred from distributing them.
Knox, who spent four years in jail in Italy after being convicted over the 2007 murder of her roommate, and was acquitted of the charges in 2015, asked Barton on her Broadly and Facebook Watch show The Scarlet Letter Reports how she knew that an ex had sexually explicit material of her.
"Well, I didn't know forever until one of his friends came to me and said, 'You should be careful about him,'" Barton said.
"Oh s--t," replied Knox. 
"And I'd already started to sense around this time that there was a problem," Barton continued. "And then he started bragging about it to the wrong people who came to me. But then there was still no like specific proof and you would just hope that it would disappear."
"Finally it broke in the press," she said. "My friend ran downstairs and she was like, 'Wake up, you have to get up, because this is all over the press and apparently like all these porn sites are waiting to buy it.' And I was like, you know, as you can imagine, completely devastated."
Barton said she was afraid to stand up for herself.
"And don't forget, this was before like, #MeToo and #TimesUp and so like, it was extremely taboo," she said. "I had no idea what revenge porn was. That was completely foreign to me."
"It's a wonderful feeling to know that you've done the right thing," she said. "Even if you've had to fight for it."