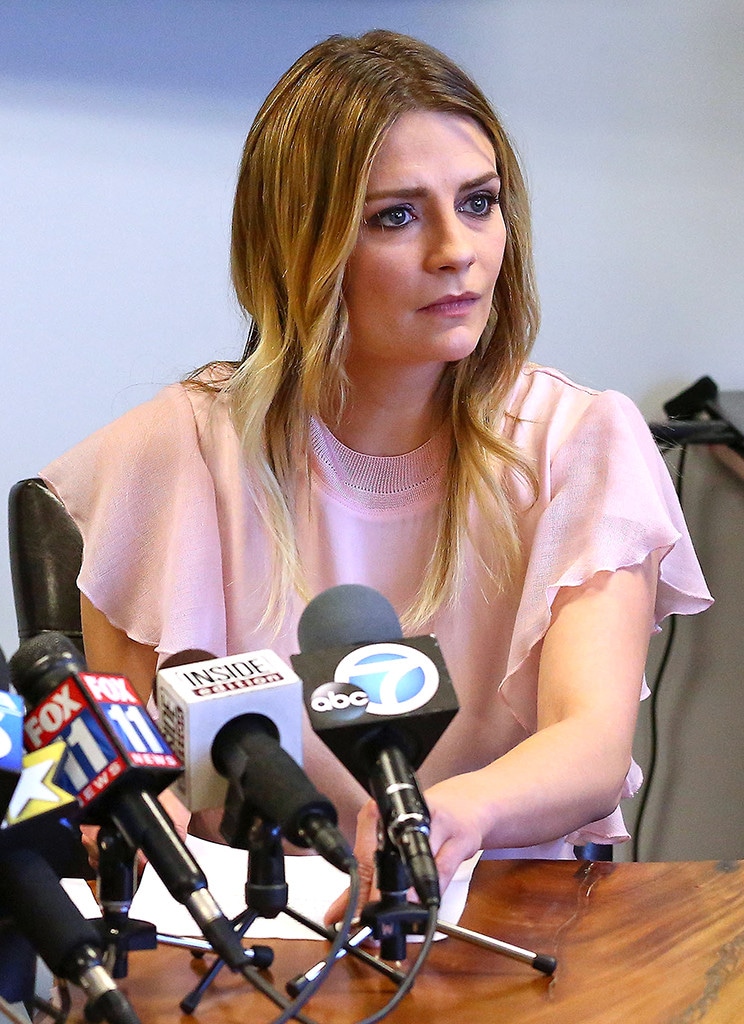 Premiere/Dmac/FAMEFLYNET PICTURES
Mischa Barton's ex-boyfriend has agreed to a five-year restraining order according to court documents obtained by E! News. 
The documents require that both The O.C. star and Adam Spaw "shall stay 100 or more yards away from each other, their residences, pets, vehicles, and places of employment, and shall have no contact directly or indirectly with each other" through telephone, social media, texts and e-mails.
In addition, Adam has agreed "not to directly or indirectly, or through any agent, sell, distribute, show, give away or assign in any way any intimate photos or videos of Mischa Barton. He further agrees that he has not to date done so nor attempted to do any of the foregoing."
According to court documents, "the signing of this agreement is not an admission by Adam that he possesses or attempted to sell any intimate photos or videos of Mischa Barton."
In other words, Adam still maintains that he does not have a sex tape of his ex.
"I am pleased that we were able to block sale or distribution of the explicit images of Ms. Barton that were shopped around earlier this year. After months of litigation, we have reached a settlement that gives us everything we wanted: stay away orders, and a promise not to distribute or post the images, ever," Mischa's attorney Lisa Bloom said in a statement to E! News. "Mischa fought this case for many months and her tenacity led to this victory. I am proud to represent her."
Back in September, Mischa was prepared to testify in a Los Angeles courtroom for her ongoing "revenge porn" case involving Adam. The judge, however, granted a continuance after the defendant's attorney stated his client couldn't make it to court for a health emergency.
"I'm going to see this case through to the end," she told reporters outside of court. "I think it's important that we just see real justice happen here in this case."
Mischa's attorney would add, "Mischa wants everybody to know, and I want everybody to know, that if you are a victim of revenge porn you can go into court and get orders to protect you."
The actress is well-known for her role as Marissa Cooper in The O.C. that ran from 2003 to 2007. She went on to compete on Dancing With the Stars. 
The Blast was first to report the legal update.