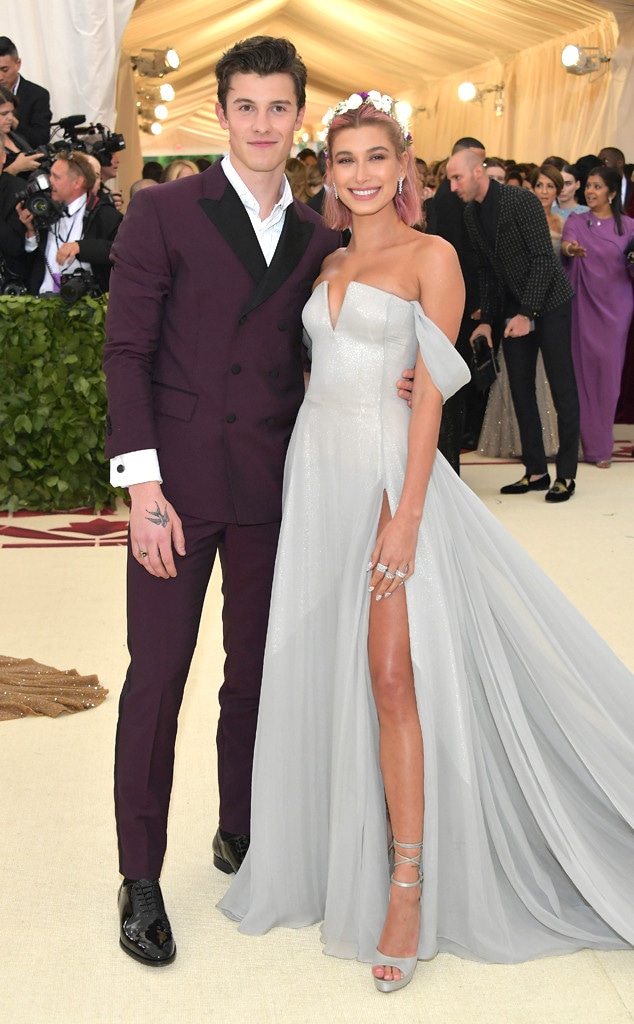 Neilson Barnard/Getty Images
Hailey Baldwin says she's "single," despite any speculation about her and Shawn Mendes.
The 21-year-old model gets candid about her rumored relationship with the 19-year-old "In My Blood" singer in a new interview with The Times UK, published May 27. After walking the red carpet together at the 2018 MET Gala earlier this month, Baldwin and Mendes romance rumors went wild, but it doesn't sound like they're officially dating.
"We hang out and he's super-lovely and a very, very nice young gentleman," Baldwin tells the publication with a coy smile. "But I am single."
"The dating pool is small," she continues. "It's rare to find somebody that has the same ideas and morals as me. I have found people like that before, though, which is refreshing."
Mendes also recently opened up to E! News about his relationship status, stating that he is single.
"I am single," he shared with E! News' Sibley Scoles. "The Met Ball was such an incredible experience for me. It was just overwhelming in the most incredible way. I was so lucky for my first time going there to be able to go with someone like Hailey because she's such a vet and I really admire people like her because of how outgoing she is in such an overwhelming experience."
Baldwin has been linked to a few celebs over the years, one being Justin Bieber. The duo sparked romance rumors in 2015 while packing on the PDA on social media.
"Justin and I were friends for a long time," Baldwin says. "I met him when I was really young and he was one of my best friends. Everybody knows that at a certain point in time that turned into something else, but that just happens when you're 18, 19. It was what it was. We went through a long period of time when we weren't friends. We didn't speak for quite some time and there was a lot of weirdness that went on. We've moved past that."
Of that situation, which she calls "weird," Baldwin shares, "I'd never been through [a high-profile relationship] like that. But it brought both of us to the realisation that we just work much better as friends. He's somebody I really cherish. Now it's a very mature situation. It's good."
Baldwin also speaks candidly with the publication about her childhood.
"I hated school. I only liked health and science. I had a hard time focusing. I had really bad ADD and I think I still do," she says. "I have to be occupied. I respond well to having a schedule. As a child who was all over the place and bouncing off the walls, doing ballet for 12 years taught me to be disciplined, and my job now forces me to be disciplined. You have to keep it together or you fail."
To see more from Baldwin's interview, check out The Times UK.