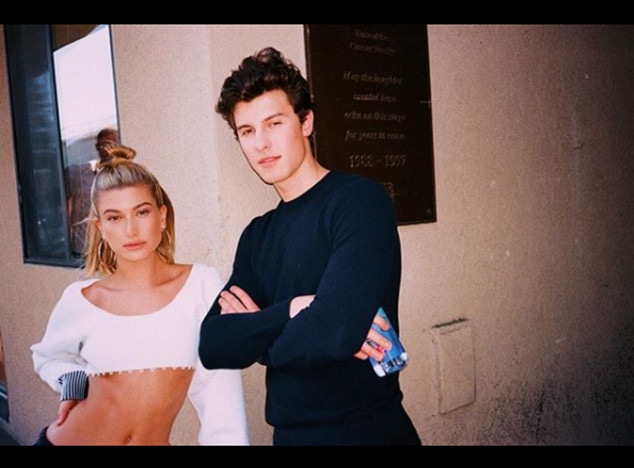 Instagram
What does it mean?!
That's the question being asked among Shawn Mendes followers after the singer shared a new Instagram with the one and only Hailey Baldwin.
As for what's so special about this post? We're so glad you asked.
Fans have been speculating for several weeks about where the pair stands. And while the supermodel said she wasn't dating anyone at the 2018 iHeartRadio Music Awards, some still have their doubts.
"You're so beautiful together," one follower wrote in the comments section. Another added, "GUHHHHHHHH Insta confirmed."
In fact, Calvin Harris liked the picture while Julia Michaels commented with the heart emoji. Hmmmm.
Back in November, a source shared with E! News that the pair had turned their friendship into something more.
"It started out casual as they would run into each other at parties and hangout, but most recently it's become more serious," an insider shared with E! News. "They are definitely dating and spend a lot of time together." And just days before Christmas, the Hollywood pair was spotted in Toronto cuddling during a romantic stroll.
Through it all, the pair never confirmed any romance. And yes, Hailey told Us Weekly just weeks ago that she was totally single.
Romance rumors aside, both stars are more than busy with their respective careers. While Hailey remains focused on modeling—she recently did a shoot with Vogue Mexico—Shawn is teasing fans about his upcoming album.
In fact, he's already released two songs from the disc including "In My Blood" and "Lost in Japan."