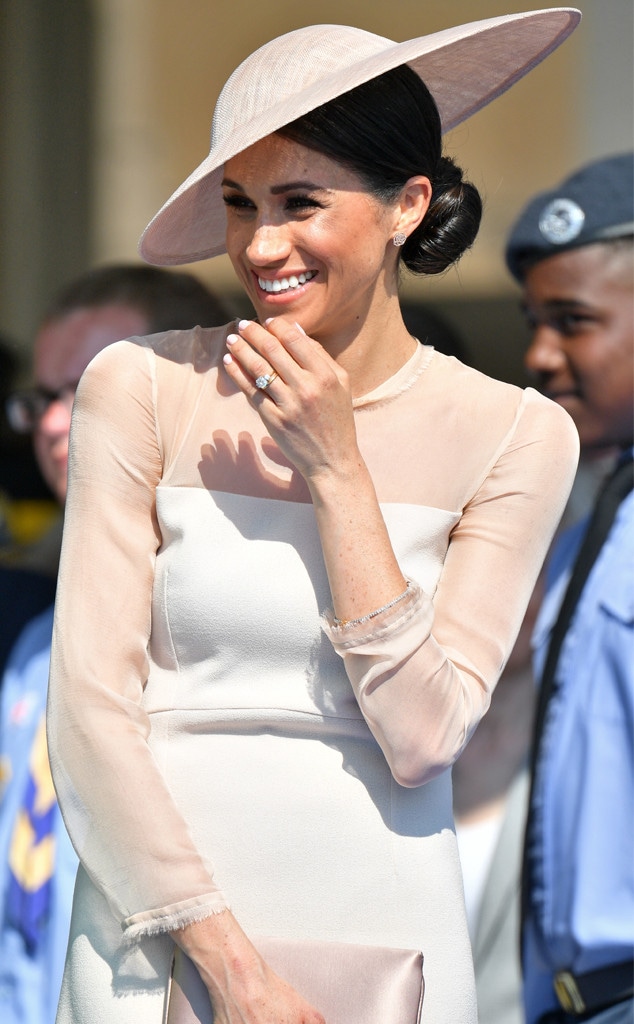 Tim Rooke/REX/Shutterstock
Even though Meghan Markle is now officially the Duchess of Sussex, she still wants her BFFs to call her "Meg."
Following Meghan's royal wedding to Prince Harry over the weekend, many of her closest pals wondered how they should address her. One person asking that question was Meghan's longtime friend and makeup artist, Daniel Martin, who helped create her bridal beauty look on her special day.
"I asked her that. 'Do I bow to you? I don't want to disrespect you, but I've known for almost ten years. What's up?'" Daniel told People. "She started laughing and she said, 'I'm always going to be Meg. Meg.'"
He went on to share, "But next time I see them I will be respectful and know my protocol. But Meg is always going to be Meg, that's how it is!"
Talking about the bride's vibe on her wedding day, Daniel told People that Meghan played "1950s, chilled music" on Spotify, adding, "She didn't seem nervous. She was very cool, she was regular Meghan."
Meghan and Harry tied the knot on Saturday, May 19 at St. George's Chapel at Windsor Castle in front of friends and family, including Prince William, Kate Middleton, Prince Harry, and Meghan's mom Doria Ragland. While Meghan's dad was unable to make it to the wedding because of his health, Prince Charles stepped in to walk her down the aisle.
During the ceremony, Harry and Meghan also honored his late mother, Princess Diana. All of Diana's siblings were in attendance at the wedding on Saturday, where Lady Jane Fellowes gave a reading. Harry and Meghan also remembered his mother with the bridal bouquet. For the bouquet, the couple chose Diana's favorite flower, forget-me-nots. The Palace also shared that a day before the wedding, Harry hand-picked flowers from their private garden at Kensington Palace for the ceremony.
Celebrity guests Serena Williams, Priyanka Chopra, Idris Elba, Oprah Winfrey, Amal Clooney, George Clooney, Elton John, as well as David Beckham and Victoria Beckham were also there to witness Harry and Meghan tie the knot.
On Tuesday, three days after her wedding to Prince Harry, Meghan made her royal debut at a garden party held in honor of Prince Charles' 70th birthday.