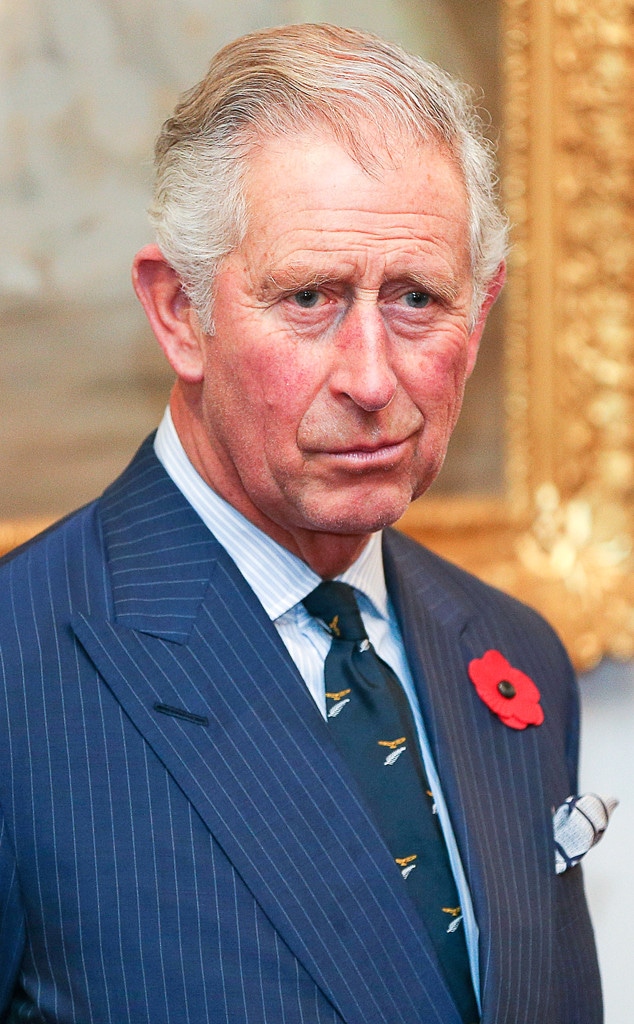 Hagen Hopkins/Getty Images
Prince Charles to the rescue!
Kensington Palace announced Friday that Prince Harry's father will be filling a very important role this Saturday: "Ms. Meghan Markle has asked His Royal Highness The Prince of Wales to accompany her down the aisle of the Quire of St. George's Chapel on her Wedding Day. The Prince of Wales is pleased to be able to welcome Ms. Markle to The Royal Family in this way."
E! News has learned Meghan asked Charles in the last 24 hours. Harry had discussed it with his fiancée in advance and was happy for her to involve him. Charles is very "touched" to have been asked; it's a sign of the growing affection between himself and his future daughter-in-law.
Meghan will walk up the nave of St. George's Chapel by herself, with bridesmaids and page boys trailing her. Charles will meet Meghan at the Rood Screen, then escort her to the Quire.
As E! News reported yesterday, Meghan introduced her mother, Doria Ragland, to her future in-laws Wednesday. The former Suits actress' father, Thomas Markle, had been confirmed to walk her down the aisle, but on Monday, he revealed he'd recently suffered a heart attack.
On Wednesday, Thomas underwent surgery, rendering him unable to travel. "Sadly, my father will not be attending our wedding. I have always cared for my father and hope he can be given the space he needs to focus on his health," Meghan announced Thursday, via Kensington Palace. "I would like to thank everyone who has offered generous messages of support. Please know how much Harry and I look forward to sharing our special day with you on Saturday."
E! News reported Thursday Charles was the most likely replacement for Thomas, but that he would only step in if the couple asked; Harry and Meghan likely consulted Queen Elizabeth II.
Archbishop of Canterbury Justin Welby said Charles is "someone of great care and affection."
"He's a very warm person and that he's doing this is a sign of his love and concern and support, and I think it's wonderful," the archbishop told the media later in the afternoon. "It's beautiful."
The archbishop, who has attended a number of rehearsals for the ceremony, said Harry and Meghan are a "very, very sensible, they're a very self-possessed couple." During the wedding rehearsal, he added, "They just got on with it and it was very relaxed, laughing and enjoyable."
It's unclear if Meghan's father will be mentioned in prayers on her wedding day. "I really couldn't comment on that side of thing, except, obviously—as with all times like this, where someone's ill—you remember them in your prayers," the archbishop said. "I hope people will pray for him, and pray for the couple and pray for everyone involved in the process tomorrow."­­
Meanwhile, Buckingham Palace announced Friday morning that Prince Philip, the Duke of Edinburgh, will attend the royal wedding following last month's his hip replacement operation.
(Originally published on Friday, May 18, 2018, at 2:10 a.m. PDT.)