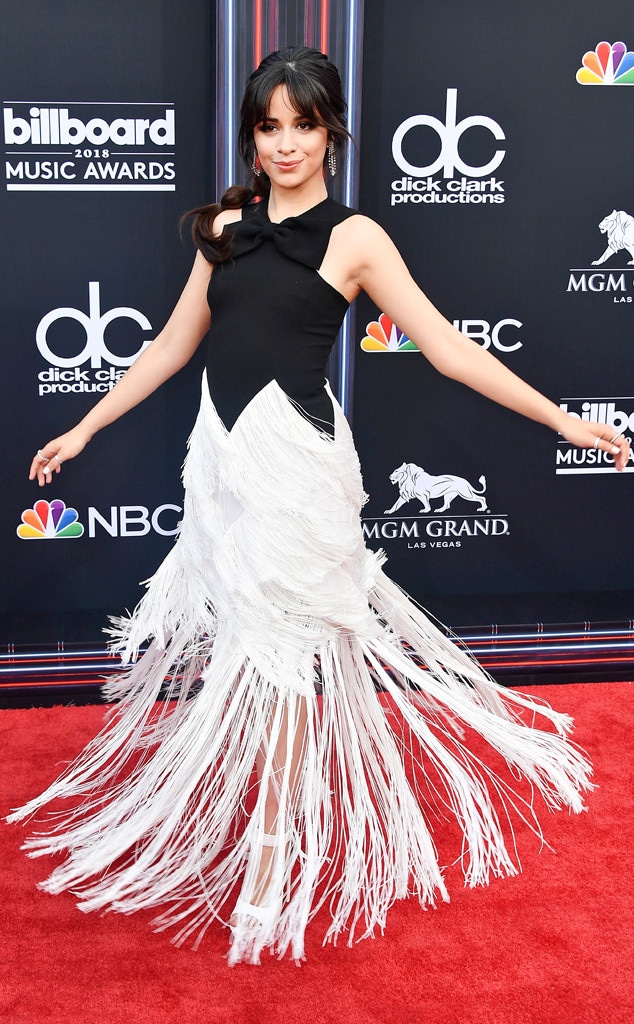 Frazer Harrison/Getty Images
Camila Cabello will not perform her opening set at Taylor Swift's Reputation tour pitstop in Seattle due to illness, she shared on social media Monday. 
Following last night's 2018 Billboard Music Awards in Las Vegas, the singer was "feeling sick" and checked herself into a hospital. After running "a lot of tests," Cabello said doctors told her she was dehydrated and had a low-grade fever. 
"The doctors have told me I really have to get rest otherwise I won't get better," she explained in a statement, "I'm so sorry to let you guys down and I promise I will make it up as soon as I can! I guess sometimes I just push myself too hard and I promise I'm gonna take better care of myself but anyways!!!" 
Christopher Polk/Getty Images for TAS
The former member of Fifth Harmony is on the road with Swift and fellow opening act Charli XCX through the end of September. Cabello was seated next to the pop star during the BBMA's, and later took the stage with a performance of "Sangria Wine" alongside Pharrell Williams. She also took home the Billboard Achievement Award. 
Camila touched on the amazing win in her message to fans, concluding, "Last night I realized I didn't have time to say thank you for sticking by me, it's officially been a year since we started this journey together, and here's to more memories, more joy, more love, more music, more health and more Life!! I love youuuu."
The 21-year-old will not perform during Tuesday's concert at CenturyLink Field in Seattle, Wash.; it is unclear if she will resume on May 25 in Denver, Col. 
Feel better soon, Camila!