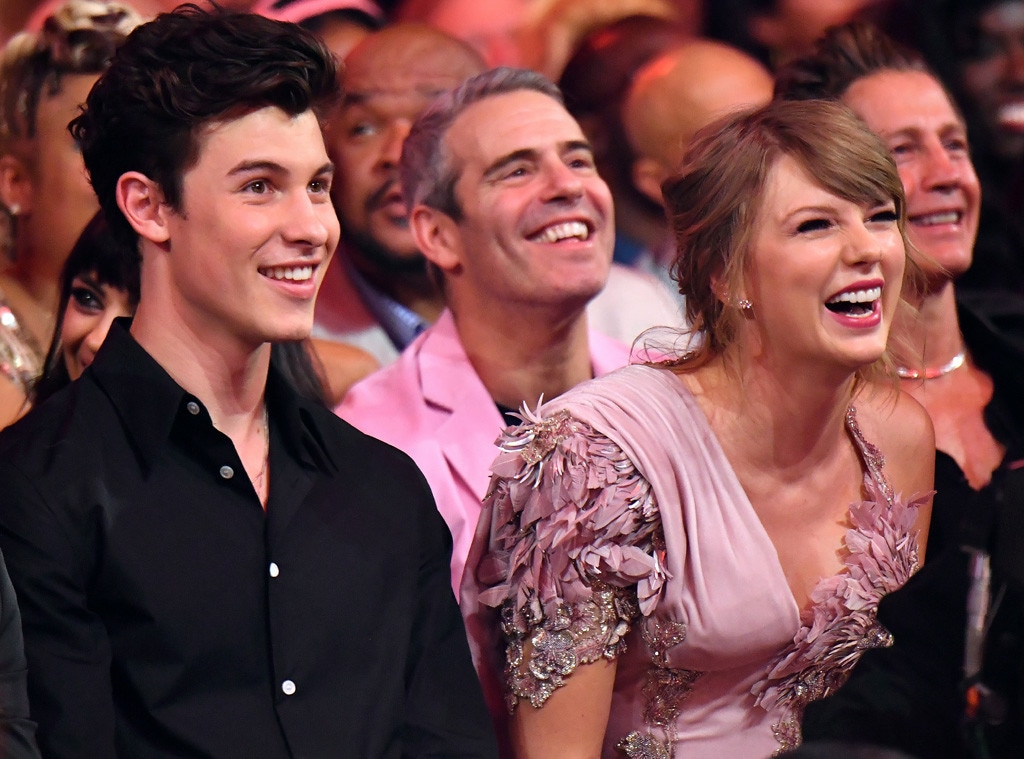 Jeff Kravitz/FilmMagic
Taylor Swift, it's great to see you again on an award show stage.
As the "Delicate" singer continues her star-studded reputation stadium tour, it would be more than understandable if she wanted to sit things out Sunday night at the 2018 Billboard Music Awards.
Before the red carpet closed down, however, the Grammy winner arrived to the delight of Swifties.
Wearing a Versace dress and Casadei shoes, Taylor instantly turned heads for all the right reasons in her first red carpet appearance in nearly two years.
But enough about the fashion! The real fun and entertainment began when the show started. Take a look at five ways Taylor has a way of making award shows that much more special and memorable.
She Can Shake It: From the moment Ariana Grande kicked the performances off tonight in Las Vegas, Taylor was on her feet dancing to a wide variety of genres. The gifs would soon follow but something tells us the "Getaway Car" singer wouldn't care one bit. Besides, best friends Shawn Mendes and Camila Cabello are dancing right along with her.
Best Dressed Nominee: While she doesn't step on just any red carpet, when she does, it's usually a huge success. In addition to the dress and shoes, fans noticed the wide variety of jewelry including Hueb earrings and rings from Fernando Jorge, Sara Weinstock Jewelry and Maxior. Perhaps she will save those snake rings for her next performance on the reputation tour.
Gratitude Over Attitude: When Taylor wins and accepts an award, you can count on a few thoughtful words to be shared on stage. Tonight was no different when she won several awards including Female Artist of the Year. "I want to thank all the artists, the female artists who paved the way for us to do what we do the way we get to do it," she shared. "The new female artists killing it out there now, we are so inspired by you. Shoutout to the future female artists who just picked up a guitar or learned how to play piano."
New Friends: Whether she was in the audience or hanging out backstage, Taylor found herself chilling with a lot of cool people. One act just so happened to be BTS who had the pleasure of chatting with the "Shake It Off" singer. "BTS," Taylor wrote on Instagram with several heart emoji's. "So great meeting you!! You're killing it!!" And we're pretty sure a friendship grew even more between Taylor and Mila Kunis after the actress fixed her dress on stage. How thoughtful!
Have At Her: When Kelly Clarkson performed a medley of hits at the beginning of the show, one of Taylor's songs just so happened to be on the list. Anyone heard of "Look What You Made Me Do?" When the camera panned to the singer, Taylor happily played along from the front row as she mouthed the words and acted out the sassy character from her music video.