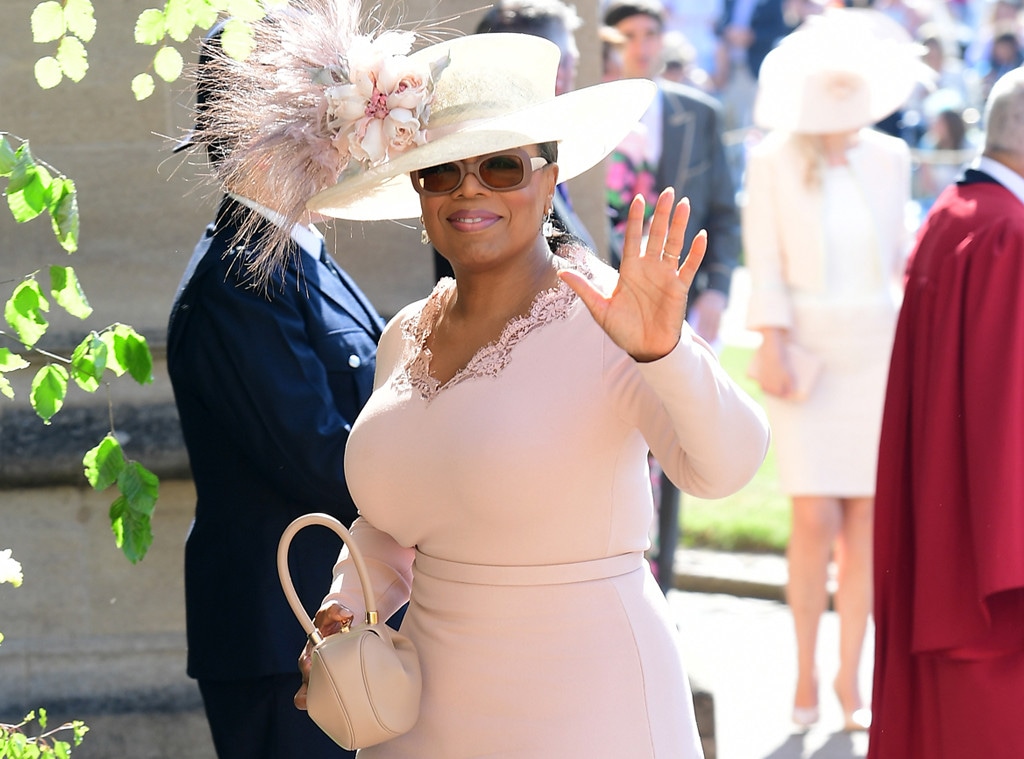 Press Association via AP Images
Oprah Winfrey led the procession of Hollywood A-listers who scored invites to Prince Harry and Meghan Markle's royal wedding, which apparently began with—gasp!—a bus ride. 
The media mogul and surprise attendee was one of the first to arrive at St. George's Chapel on Saturday, followed by Idris Elba, George and Amal Clooney, Serena Williams and Priyanka Chopra. Cameras caught a few of the royal couple's guests, including Oprah and Serena alongside husband Alexis Ohanian, disembarking from a shuttle that transported them from the security checkpoints to the chapel. 
According to Winfrey's bestie, CBS This Morning co-host Gayle King, she allotted three hours for traveling into Windsor. "I said, 'Oprah has to ride the bus? Oprah is not a bus person. Has she been informed?!'" King teased. 
Approximately 600 people attended the historic wedding ceremony, though it's unclear just how many utilized the transportation methods provided by Kensington Palace. 
Meanwhile, Serena documented the unforgettable day on social media with plenty of snapshots getting ready, spending time with Alexis and giving love to their baby girl, Alexis Olympia Ohanian Jr. 
Both ladies looked pretty in pink, the tennis champ opting for a Versace gown and Oprah in Stella McCartney. You'd never guess The Wrinkle in Time star endured a bit of a wardrobe malfunction before the wedding, as she made a last-minute decision to switch dresses. Winfrey originally planned to wear white, but thought the occasion called for a more subdued style statement.
Meanwhile, Harry and Meghan have officially received their new titles of Duke and Duchess of Sussex. Following a carriage procession throughout the town of Windsor, the wedding congregation gathered for a luncheon reception hosted by Queen Elizabeth II at St. George's Hall. Elton John toasted to the couple's newlywed status with a special performance. 
An intimate, more exclusive reception is to follow.