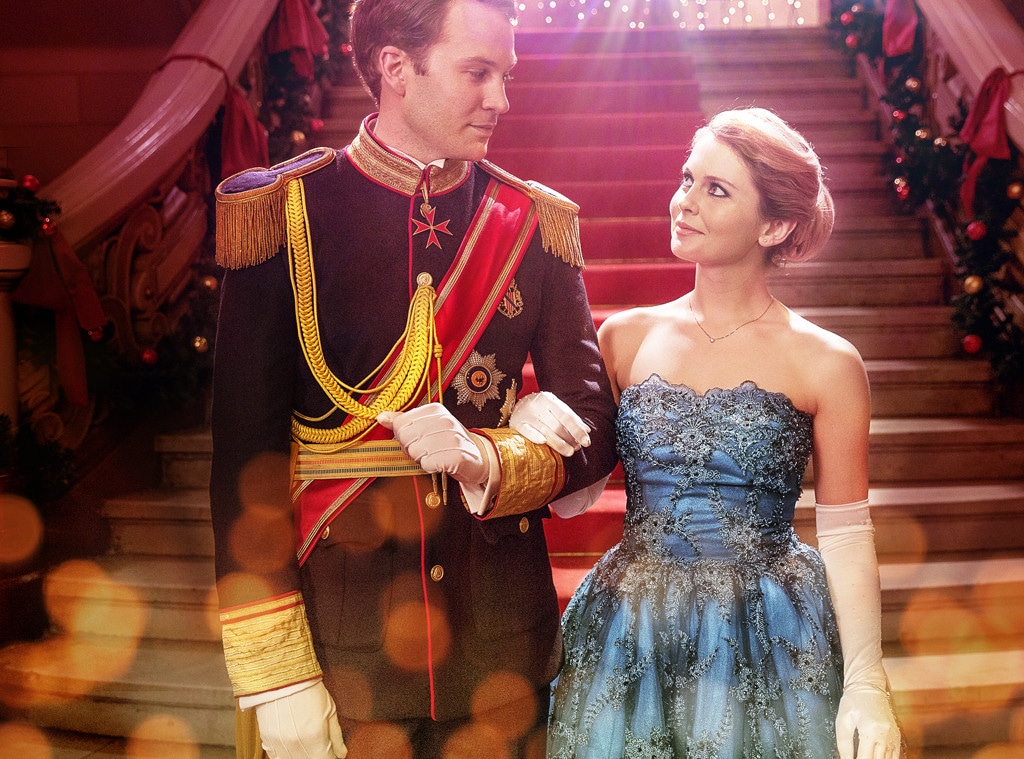 Netflix
Christmas came early! On the heels of Prince Harry and Meghan Markle's nuptials, Netflix announced that another royal wedding is on the way. 
A Christmas Prince, the streaming platform's fan-favorite holiday flick, will get a sequel. The rom-com titled A Christmas Prince: The Royal Wedding stars iZombie's Rose McIver as a reporter who goes undercover to find a royal scandal in Aldovia but ends up—you guessed it!—falling in love with the future king (Ben Lamb). The movie ends with a romantic proposal, and the sequel will follow Prince Richard and Amber Moore's subsequent trip down the aisle. 
According to The Hollywood Reporter, the second installment will focus on the drama surrounding their nuptials, which are set for Christmas day. While Amber questions if she has what it takes to become queen, Richard must overcome a political crisis that threatens to ruin the holiday season and his kingdom's future. The suspense! 
Netflix dropped a teaser on Friday, tapping into the royal wedding frenzy felt from every corner of the world (and apparently Aldovia!). As always, Amber is seen taking a charmingly simple set of notes as she watches Prince Harry and Meghan's wedding ceremony. 
"Must NOT become a meme!" Amber types on a laptop, proving that this A Christmas Prince might be a bit more self-aware than the last. 
There's no official release date just yet, but we're already counting down the days until the 2018 holiday season!