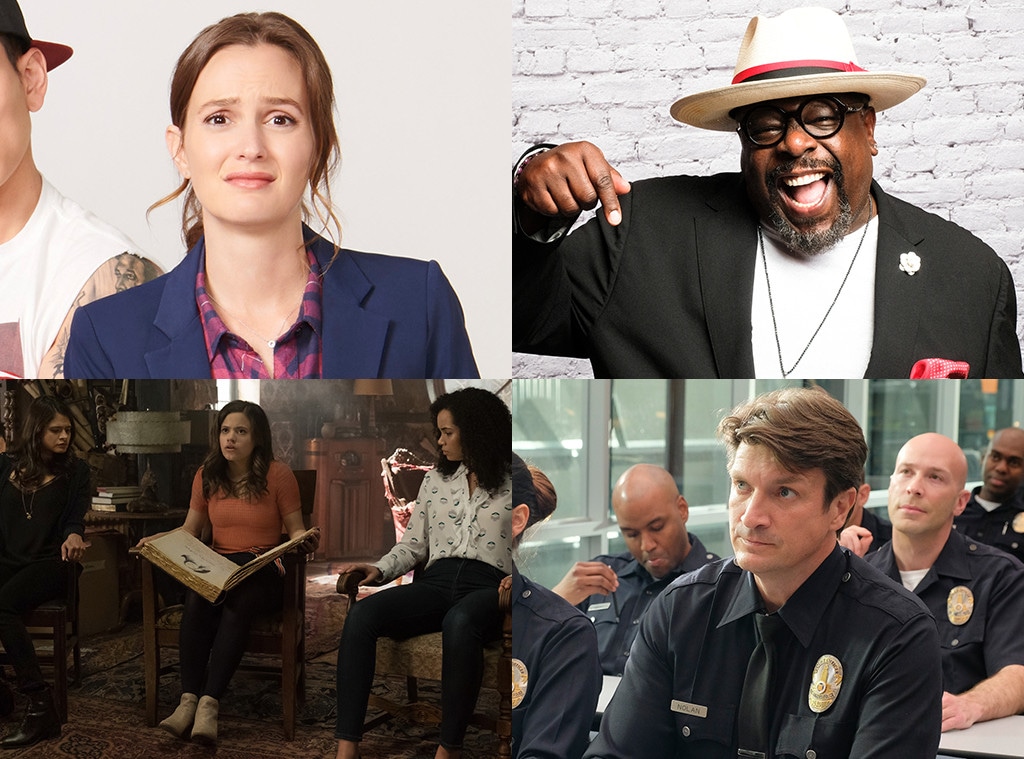 ABC, CBS, The CW
Grab your gavel, it's time to hand out some judgments. 
It's been a long and crazy week in the TV world, with the five broadcast networks announcing their line-ups for the 2018 fall season and debuting the first look at the new shows they picked up. 
Now if there's one thing we love more than watching these trailers it's judging them, which is exactly what we did!
After checking out all the trailers for the fall's new dramas and comedies, including revivals of Charmed and Magnum P.I. and the return of Nathan Fillion, we're presenting our official ranking...based solely on two minutes of footage.
Some of the stars you can expect to see on your TV screen come September include Leighton Meester, Cedric the Entertainer, Damon Wayans Jr. and Get Out breakout star Lil Rel Howery, but do their shows seem worth checking out? 
Plus, one show looks to be the most unexpected mash-up of our dreams: Friday Night Lights meets The O.C.!
Click through our official ranking of all of the new shows debuting this fall to find out which we're saying yes please to and which are looking like hard passes, based solely on their trailers. 
And to watch the trailers for all of the newbies (and get info on who's starring in them and what they're about), check out our initial reactions. 
(Note: We didn't include trailers for shows debuting at midseason in our ranking!)