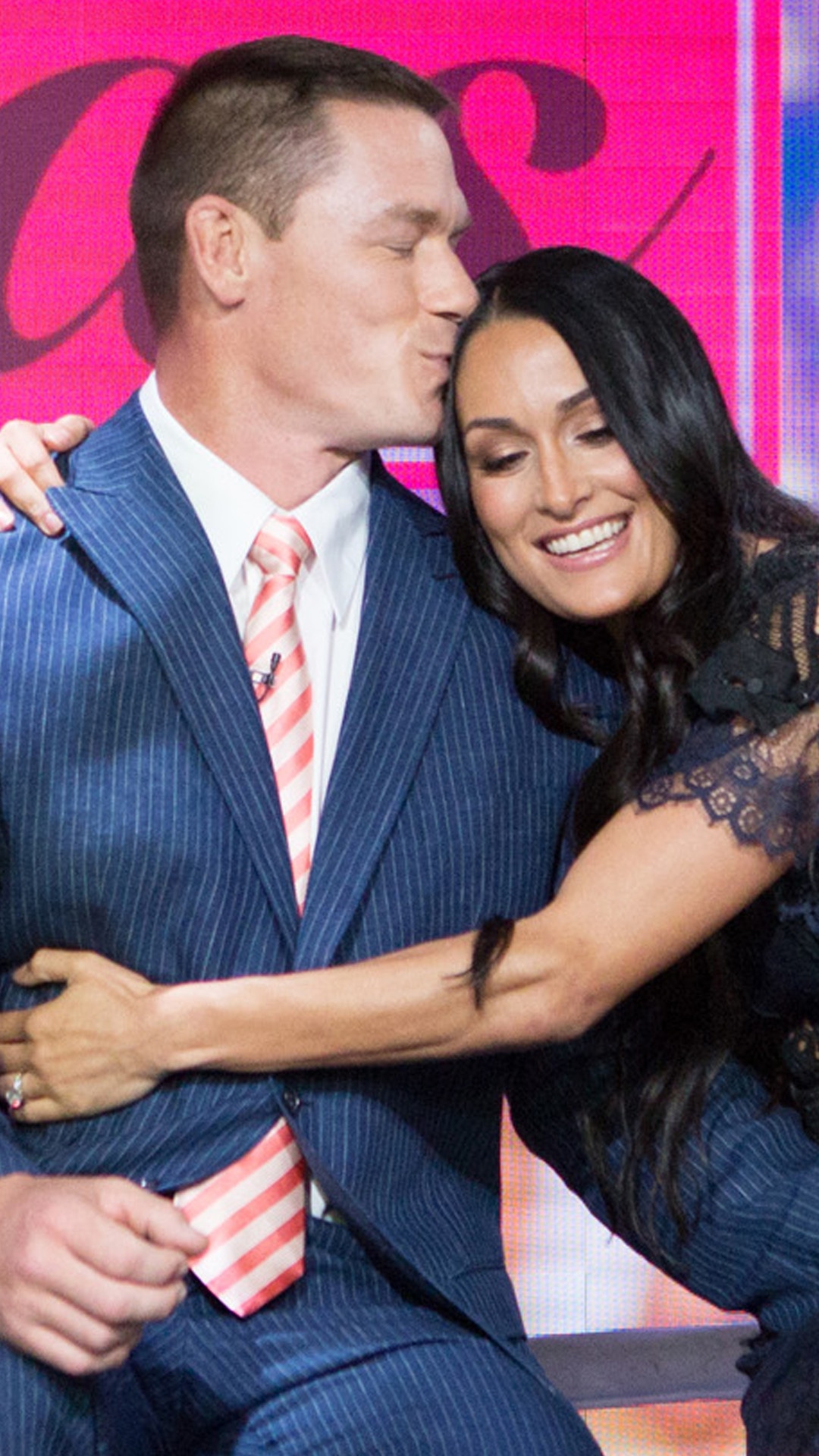 Nathan Congleton/NBC
Did a lack of communication cause John Cena and Nikki Bella to drift apart? The WWE star took to Twitter on Thursday morning to send a message to his social media followers about the importance of communication and forgiveness, one month after calling it quits with the Total Bellas star.
"Lack of communication is many times what causes people to drift apart, lack of forgiveness is many times what causes people to stay apart," Cena tweeted.
 This message comes three days after Cena professed his love for his ex on Today, expressing that he still wants to marry her and be the father of her children.
"It's up and it's down," Cena replied when asked how he's doing after their breakup. "It's been incredibly reflective, which is amazing, but it's very difficult. I had my heart broken out of nowhere—or for me it was out of nowhere. Anyone who has experienced that knows it comes with a series of bad feelings."
"I still love Nicole, I would love to marry Nicole, I still would love to have a family with Nicole. It was an unfortunate set of circumstances where our relationship ended," he continued, later adding, "I love her. I want to be with her. I want to make her my wife. I want to be the father of her children. I just want us to work."
Watch:
Nikki Bella Is Doing Good After "Mature" Breakup With John Cena
That same day, Bella opened up to E! News about her split with Cena at the 2018 NBCUniversal Upfront. 
"I think a lot of people are going to be able to relate to it," she said of the Total Bellas content this season. "I think it's going to also give a lot of people courage and bravery to speak up. I think sometimes we go through things because we're like, 'OK, this is what we need to do. It's too late.' It's never too late to make a decision, so."
On Wednesday, Bella appeared on Today and reacted to Cena professing his love to her on the same show just days earlier.
"I literally was in the middle of the red carpet for the NBCUniversal Upfront and got the breaking news. John—and you guys know this—is absolutely an amazing man. He is such a sweetheart and I truly love him so much. He's my best friend," she said. "But I think a lot of us who go through the wedding planning process are forced to face these issues that we have hiding deep down inside. I just know that a healthy me will be a healthy us. I do have hope for our future, but I know right now, I need to work on me. Before I do say those vows and walk down that aisle, I just do not want to be hesitant. I do not want to be regretful."
Total Bellas returns this fall, only on E!