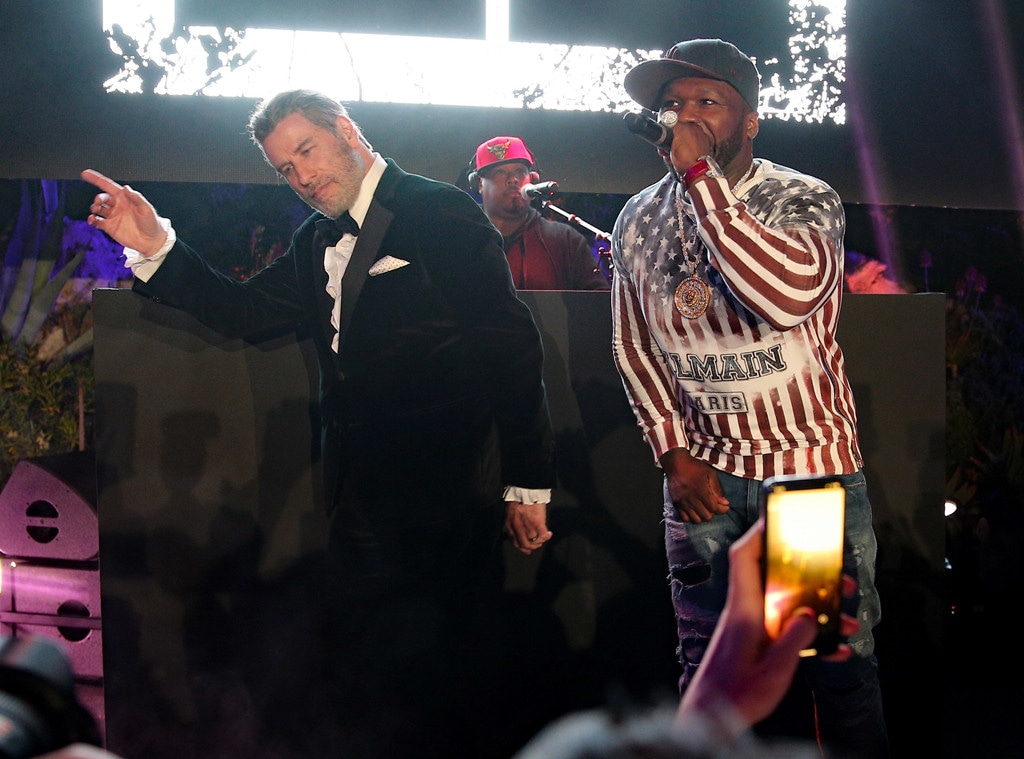 Gisela Schober/Getty Images
Four years after "Adele Dazeem," John Travolta is going viral once again...this time for his dance moves.
The 64-year-old actor premiered his latest film, Gotti, at the 2018 Cannes Film Festival on Tuesday, hitting the red carpet alongside his wife and co-star, Kelly Preston. Hours later, MoviePass Ventures hosted an after-party for Travolta in honor of his receipt of the Inaugural Variety Cinema Icon Award.
While at the party, Travolta, clearly having a great time, joined 50 Cent on the stage during his performance of his song "Just a Lil Bit." The rapper posted video of Travolta's head-turning dance moves on Twitter on Tuesday evening.
"Me and John Travolta partying l swear l only came out here because of him," 50 Cent told his social media followers.
From the video it's clear that Travolta, who has previously shown off his dance skills in movies like Grease and Saturday Night Fever, is having a blast on the stage and the crowd is loving it.
Back in 2015, Travolta actually talked to Jimmy Kimmel about dancing at industry events.
"The cool thing is to not make too big of a deal of it," Travolta said. "So you let someone like me dance for just the fun of it and not the show of it, and if you wanted a circle to go around you, you could invite a circle, but I wouldn't do that. I would just have fun."
Take a look at the video above to see Travolta's skills!