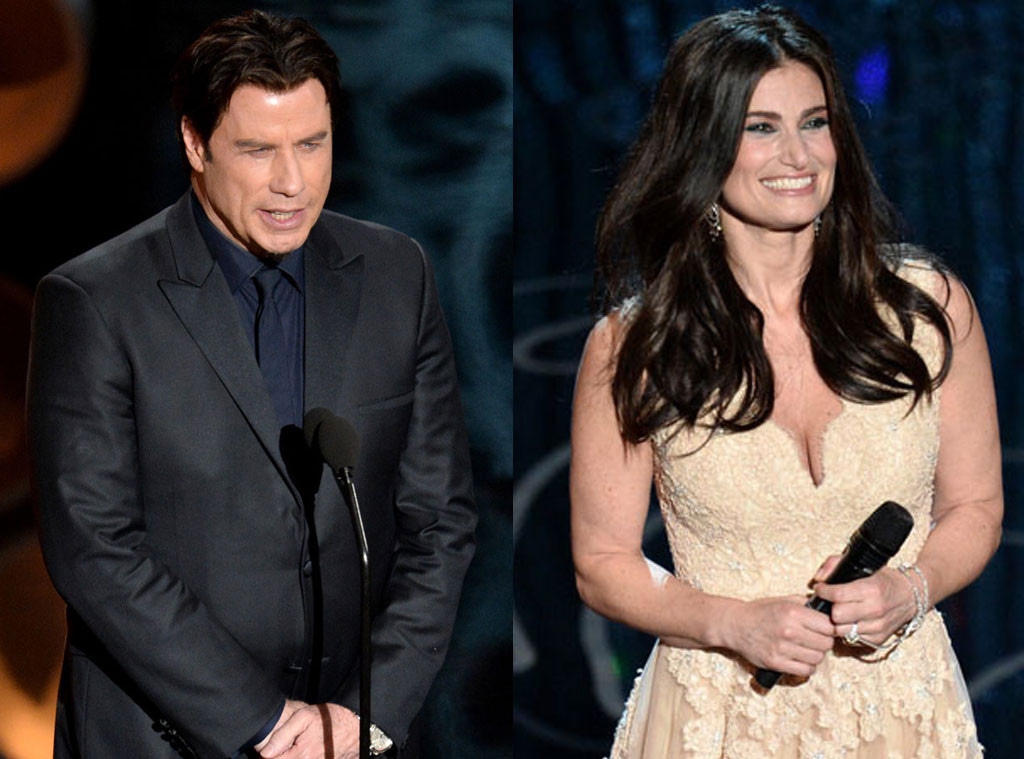 Kevin Winter/Getty Images
Idina Menzel has let it go.
A source exclusively tells me that the Frozen star isn't upset by John Travolta's "Adele Dazeem" mishap at the Oscars.
"She laughed it off," the source said. "She thought it was so funny. She was like, 'What are you going to do?'"
In fact, Menzel gave Travolta a hug backstage after her "Let It Go" performance.
"The Oscars were a dream come true for Idina," the source said. "She wasn't going to let anything get in the way of that."
In a post-performance tweet, Menzel said, "That was crazy balls. What a night."
And then yesterday, she tweeted, "Still pinching myself over my entire #Oscars experience. Dream come true."
Menzel returned to the spotlight last night on the Tonight Show, performing "Let It Go" while Jimmy Fallon and The Roots played toy instruments.
Another source told E! News yesterday that Travolta had no problem with her name during show rehearsal on Saturday.
"He knew how to say her name," the source said. "No one knows what happened. Maybe nerves just got the best of him."
Reps for Travolta and Menzel have yet to comment on the controversy.
Courtesy of Slate, people can now "Travoltify" their names using a widget that mocks the actor's mistake.
Several celebs have tweeted their Travoltified names, including Sarah Michelle Gellar ("Seonaidh Migiller"), Kat Dennings ("Kurt Dorniels"), Zachary Quinto ("Malachy Smotckins") and Jessica Biel ("Jennifer Borfes").