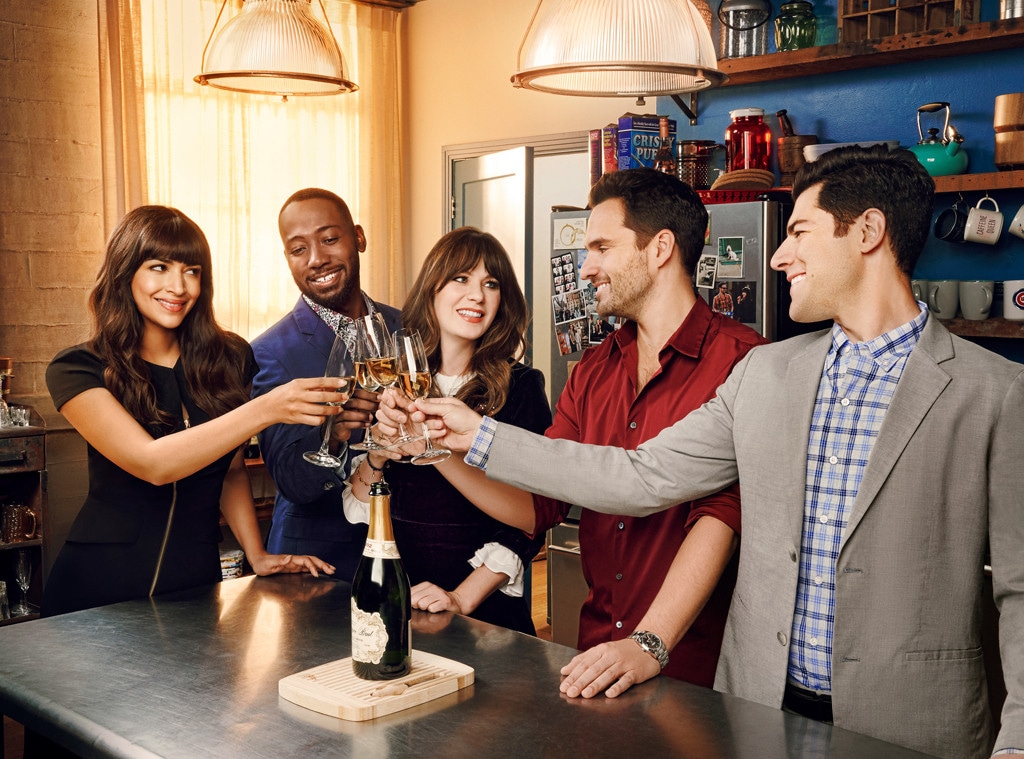 Fox
After seven years of laughs and maybe a few tears we've officially said goodbye to New Girl. The Fox comedy aired its series finale last night and the seven seasons seemed to have flown by.
Even though we were blessed with one last season—even if it was shorter than all the rest—we are already sad that the loft mates are no more. There are no more games of True American or sweet moments between Jess (Zooey Deschanel) and Nick (Jake Johnson). No more hilarious Schmidt (Max Greenfield) moments to give you belly laughs or Winston (Lamorne Morris) bird shirt scenes.
We will definitely miss a lot of the great stories and funny moments from New Girl, but it's the characters that we still can't bid farewell to. The actors who played these roles made them iconic. They hooked us in from day one and it's been a wild ride to the end. From the friendships between the characters to their romances we've been fans and will remain fans forever.
The real question is: which character will you miss the most from New Girl? Vote for your favorite character from the comedy below. If you think it's hard then you're doing it right. All of the characters are so unique and fabulous!
Jessica Day:
She's just so adorkable! Jess is the glue that holds the loft mates together and even when she's not with the guys they are thinking about what she'd tell them to do. She's smart, witty, and has an insane number of colored sweaters to her name.
Nick Miller:
Nick might've started as a man-child, but he's evolved over the past seven seasons. He's charming, funny and consistently surprised us with his romantic side. He's the leading man we've all come to love, and we'll miss him and his jokes.
Schmidt:
What's not to love about Schmidt? He's freaking hilarious. Whether it's rocking a kimono or driving moccasins on a regular basis we love him. From his douchebag jar moments to becoming a family man, we've always rooted for him.
Winston Bishop:
Oh Winston, what are we going to do without you every week? This character is probably one of the most underrated men on TV. Winston is a comic genius, so quirky and overthinks everything. We're still happy that his pranks, bird shirts and love of cats didn't change as he grew up and became a cop. 
 Cece Parekh:
Cece (played by Hannah Simone) was the ying to Jess' yang and she was flawless. Whether she was making Jess' life better with her pep talks or winning over Schmidt with her sweet side, we've been obsessed with Cece since day one. Plus, she was always a voice of reason when the loft mates went wild.
Coach:
Coach might've left the show for a while and then came back and then left again but he's still a memorable character. His great pantsuits and hilarious commentary on everything make us wish he never left the series. The good news is we'll always have his bromance moments with Nick and Schmidt to watch on repeat.
Aly Nelson:
Aly (played by Nasim Pedrad) might've been a late addition to the crew on New Girl but she was the perfect fit. Her humor, cop skills and love of Winston made her a beloved character pretty early on. Plus, she added to the girl squad on the show which was awesome.
Goodbye New Girl, we will miss all of your characters so much!
Favorite New Girl Characters