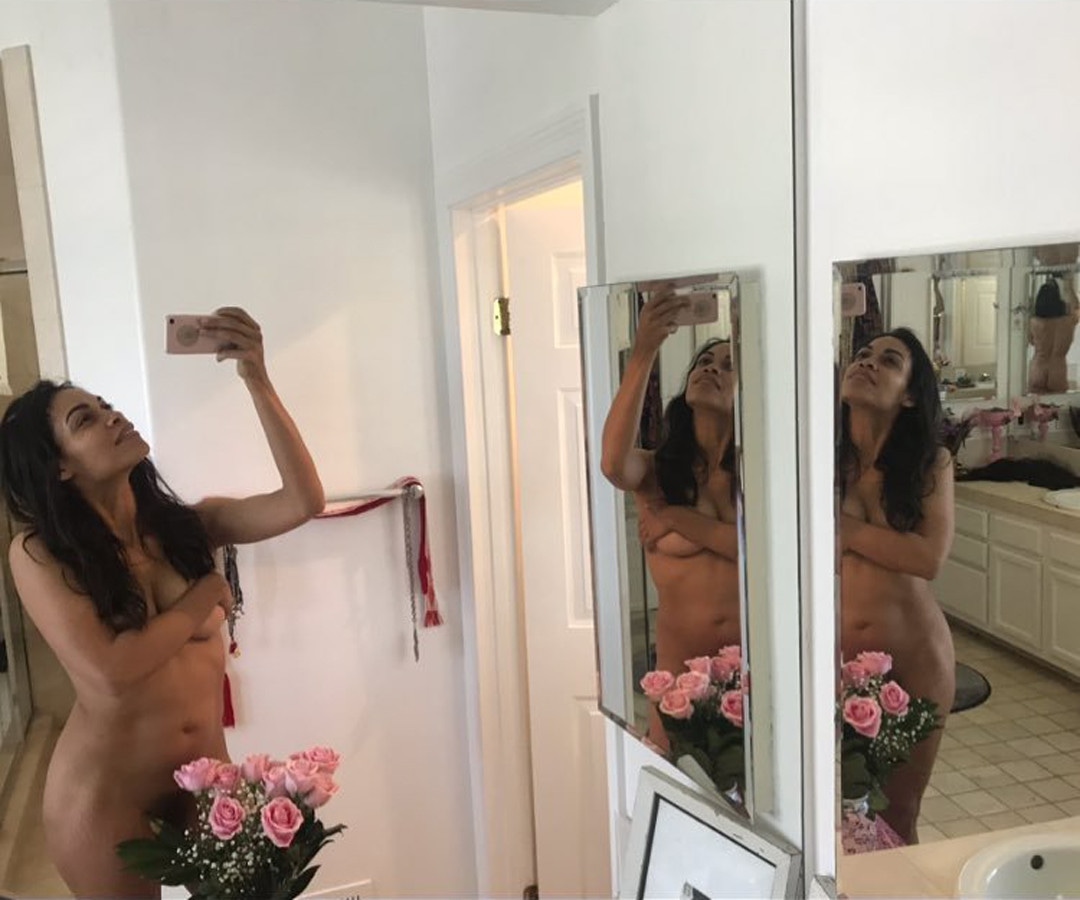 Instagram
Rosario Dawson is stripping down!
The Daredevil star turned 39 on Wednesday and took to Instagram—in her birthday suit—to celebrate the momentous occasion!
The revealing post, which has garnered over 150,000 likes and 6,000 comments so far, showed Dawson snapping a picture of her reflection in a bathroom mirror. In the shot, the star was completely nude, with her arm and a well-positioned vase of flowers covering certain areas.
Dawson, who adopted a daughter back in 2014, clearly isn't letting age or mother nature slow her down.
She captioned the stunning post, "Reflections on not letting gravity bring me down..."
Dawson also shared a short video of herself (still in her birthday suit!) on social media.
In the post, captioned "Happy birthday suit to me...39 & feelin' fine..," she showed off her nude body with a huge smile on her face.
After going through a few rough moments last year, including the death of her 26-year-old cousin, Dawson has learned to live in the moment and not take life for granted.
Reflecting on that tragic loss last May, she said, "I just don't want to be in any kind of position where I'm looking back going, 'I should've, could've, would've, didn't, damn!'"
"Tomorrow is not guaranteed, and you want to make sure the people that you love know that, and that you're doing things with your time that you're proud of, because it goes by so fast," the actress added.
We're glad to see the actress is feelin' fine and ready to take on another year! Happy birthday!