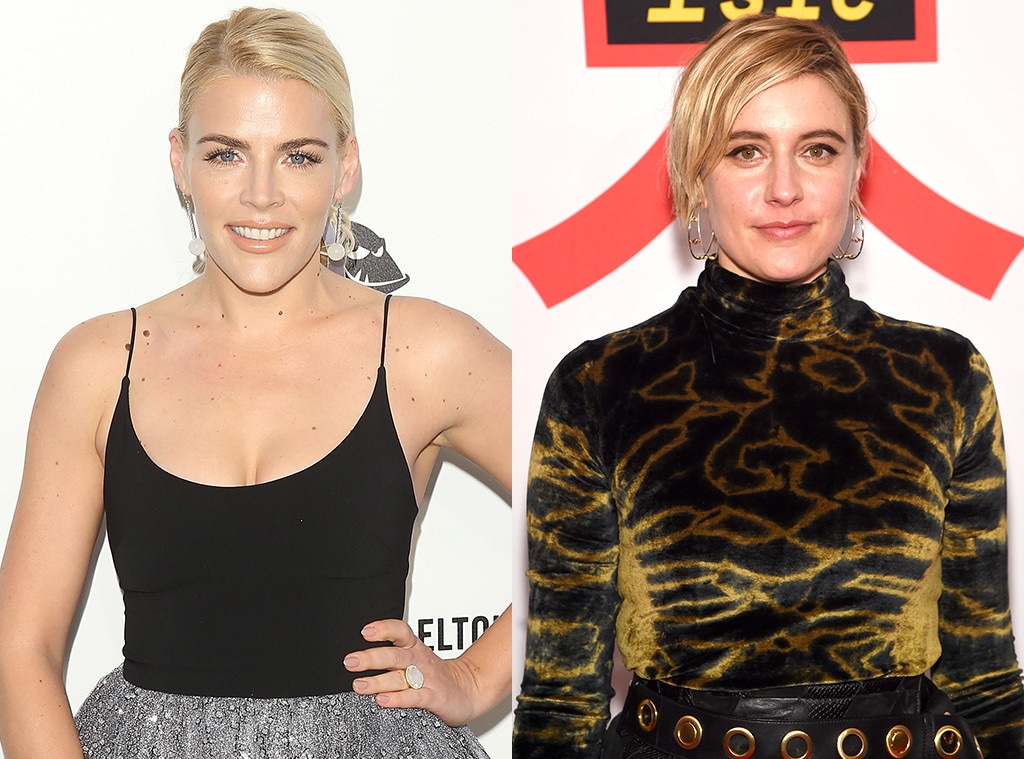 Getty Images
Busy Philipps has started an important conversation about privacy after a moviegoer live-tweeted Greta Gerwig watching I Feel Pretty.

On Wednesday afternoon, Twitter user @hayejunt shared with followers that the Oscar-nominated writer and director sat down in front of them at the movie theater.
"um I'm in a movie theater about to see I feel pretty alone and greta gerwig just walked in and sat down in front of me," the tweet reads. The Twitter user, Jaye Hunt, then went on to live-tweet Gerwig's reaction to the movie.
"SHE JUST LOUDLY POINTED OUT A PLOT HOLE AND SOMEONE SHUSHED HER," one tweet reads. While another says that Gerwig, "FULL VOLUME AT THE QUIETEST MOMENT OF THE CLIMAX OF THE MOVIE: 'THIS MOVIE IS IN. COMP. RE. HENSIBLE.'"
After reading the tweets, Gerwig's pal and I Feel Pretty star, Philipps, reacted on her Instagram Story Thursday.
"Guys did you see this woman that like live-tweeted Greta watching I Feel Pretty?" Philipps asked her social media followers. "I mean she's pretty f--king mean about the movie, but that's not my issue necessarily…I mean that does suck especially because Greta's our friend."
She goes on to explain that thing that "struck" her the most is that we might be at this point where "we're just like everybody exists for my own personal LOLs."
"It just bummed me out on such a deeply personal level for a few reasons," she continued. She then explained that she chooses to share her life on Instagram and she feels in control of that.
"It's just the idea that if you are in the public eye in whatever capacity that you just sort of are giving up your autonomy and your privacy, anywhere, that you can't go to a movie theater," Philips told her followers. "I don't know, maybe I'm part of the problem because I do this and I share so much, but I don't think that's it. I mean, I think that it's up to the rest of us to understand what privacy is and what discretion is and to allow people to be people."
Philips ended by saying she hasn't talked to Gerwig yet, but the whole situation is "complicated."