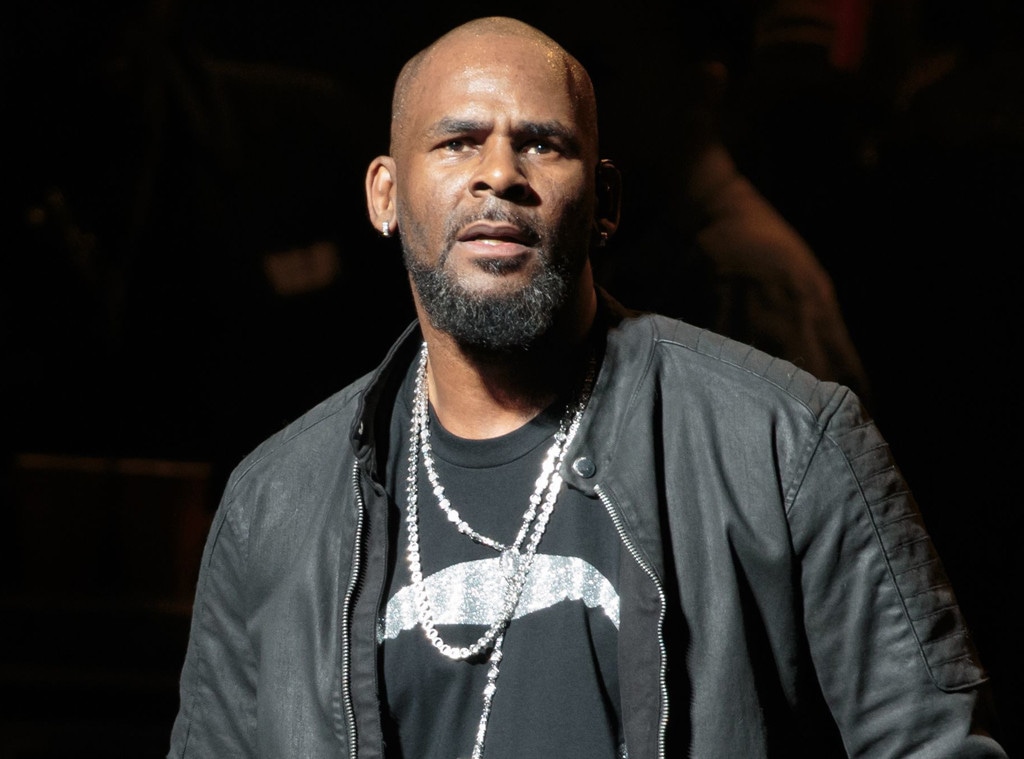 Rex Features via AP Images
Lifetime is taking on R. Kelly.
The network just announced that as part of its relaunch of its "Stop Violence Against Women" campaign, it has greenlit both a documentary series and a feature movie that seek to "shed a light on controversial R&B star R. Kelly, whose history of alleged abuse of underage African American girls has until recently been largely ignored by mainstream media."
Lifetime wants to "provide a platform to give women a voice where they have previously been unheard" with the series and feature. 
"We've been working for over a year to bring forth the stories of these women," said EP Joel Karsberg. We are proud to team with Lifetime to shed light on these stories as well as an industry that has looked the other way for so many years." 
"Some very brave black women have trusted us with their stories, their truth and their trauma, added documentary series EP and activist dream hampton. "They are survivors and I'm honored to share their stories with the world." 
Lifetime describes the docu-series in a press release as "a captivating investigation into the controversial superstar, R. Kelly. Celebrated as one of the greatest R&B singers of all time, his genre defining career and playboy lifestyle has been riddled with rumors of abuse, predatory behavior, and pedophilia. Despite damning evidence and multiple witnesses, to date, none of these accusations have seemingly affected him. For the first time ever, survivors and people from R. Kelly's inner circle, are coming forward with new allegations about his sexual, mental, and physical abuse. They are now finally ready to share their full story and shed light on the secret life the public has never seen. The movie will lift the veil on the secretive inner world of R. Kelly, bringing to light the shocking allegations of abuse and twisted mind games." 
Last week, the Women of Color of Time's Up published an open letter announcing their support of #MuteRKelly, a protest that aims to call attention to the women who have accused Kelly of abuse and prevent his performances and ticket sales. 
Kelly's management called the movement "unjust" and "off target" and has denied all allegations.
"Soon it will become clear Mr. Kelly is the target of a greedy, conscious and malicious conspiracy to demean him, his family and the women with whom he spends his time," the statement read in part. 
Last August, Kelly was denying allegations that he was holding women against their will.
"Mr. Robert Kelly is both alarmed and disturbed at the recent revelations attributed to him. Mr. Kelly unequivocally denies such allegations and will work diligently and forcibly to pursue his accusers and clear his name," Kelly's lawyer, Linda Mensche, told E! News at the time. 
Lifetime originally launched its Stop Violence Against Women campaign in 2002 to place a national spotlight on domestic violence and sexual assault. 
Both the series and the movie are currently untitled.