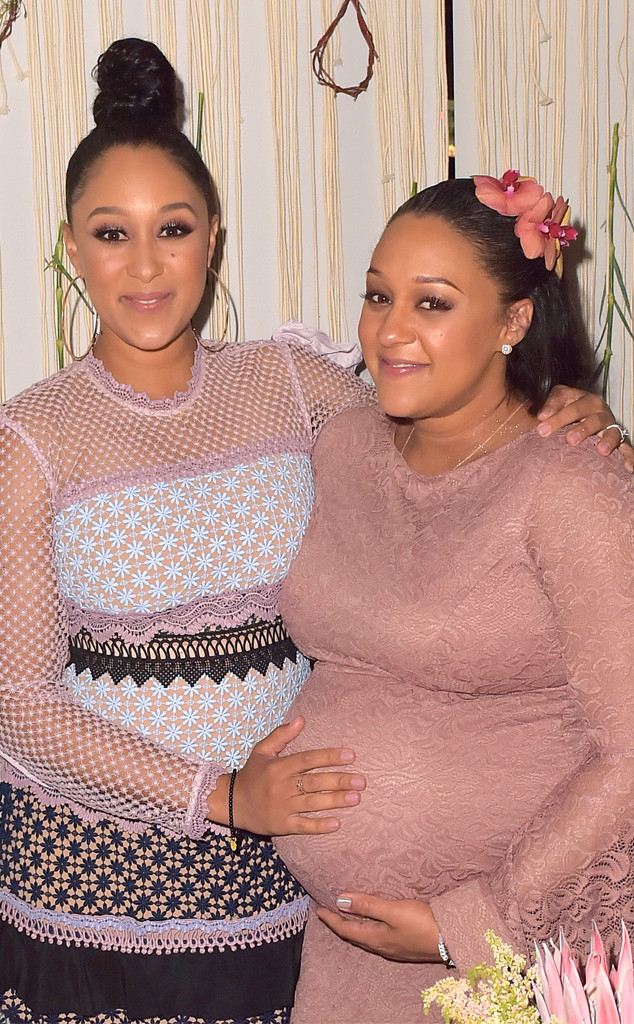 Faye Sadou/Media Punch/INSTARimages.com
Tamera Mowry can't stop gushing over her new niece.
After her sister Tia Mowry gave birth to a baby girl on Saturday, Tamera spoke about the new family member on Monday's episode of The Real.
"You guys she is absolutely stunning and perfect in every way," the proud aunt told her co-hosts. "She was 6 pounds, 4 ounces. She is very petite. But she is so girly! Everything symmetrically is, like, perfect."
It sounds like Tamera's son Aden is already looking out for his little cousin, too.
"And Aden already had this sense to be protective," Tamera continued. "We were talking and she was sleeping and Aden was like, 'Shhh, shhh.'"
While her daughter Ariah has yet to meet the new family member, Tamera said she's going to introduce the cousins this week. In fact, the host said she's going to see her new niece again today.
"They have a beautiful boy and now a beautiful girl, and I'm just so excited," Tamera continued. "I'm actually going to see her again today because I miss her. She is precious, you guys."
Tamera also said the baby girl is a "perfect mix" of her sister and Tia's husband Cory Hardrict.