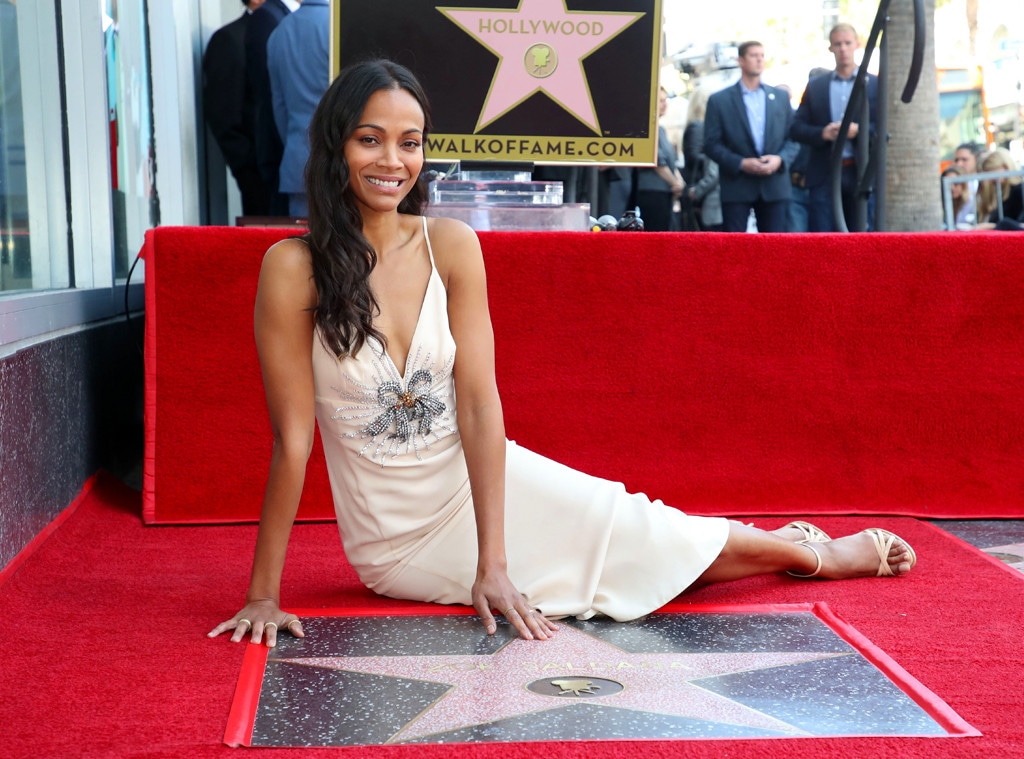 Chelsea Lauren/Variety/REX/Shutterstock
Zoe Saldana has yet another accolade to add to her growing list of accomplishments.
The star's name was added to the Hollywood Walk of Fame on Thursday, with the Hollywood Chamber of Commerce describing Saldana as "the epitome of a true star in Hollywood." The organization unveiled her star with the help of Avatar director James Cameron and her former co-star and close friend, Mila Kunis.
In addition to receiving praise for her roles in multiple successful movie franchises, the Guardians of the Galaxy star was commended for her philanthropic work in the Latinx community, as well as her mission to create "content that's much more relatable and that represents accurately the American demographic" through her organization BESE.
Alberto E. Rodriguez/Getty Images for Disney
During her heartfelt and emotional speech, Kunis applauded her "partner in crime" for being a smart woman who "speaks three earth languages and a couple that James Cameron invented."
The Bad Moms actress continued, "I admire you as a person, a wife, a sister, a mother, a businesswoman and as an actress. While the world knows you as the characters you have played, I have the privilege of knowing the working mom behind the scenes."
And the love didn't stop there! Cameron then took to the podium to honor the "resilient, strong, determined" actress, telling the audience, "Somehow she does all these amazing things while being a mom to three young boys, and, like I said, she is a force of nature."
Her husband Marco Perego and her three boys, Bowie, Cy and Zen, were present at the ceremony, along with a handful of other celebrities and friends like Sam Worthington and Ashton Kutcher, to celebrate the 39-year-old's accomplishment.