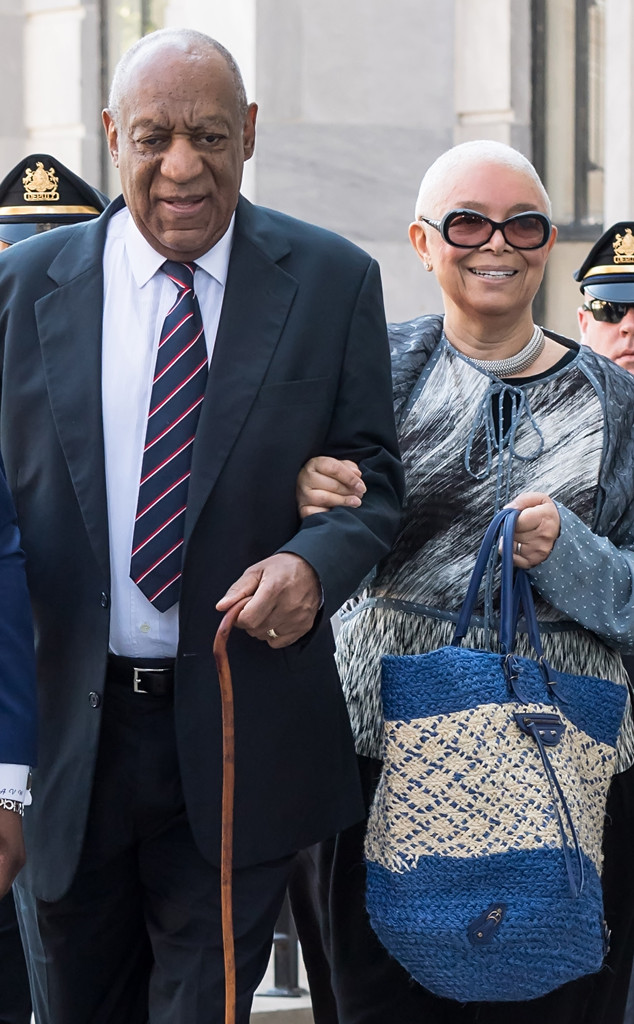 Gilbert Carrasquillo/WireImage
Camille Cosby has spoken.
A week after her husband of more than five decades, Bill Cosby, was found guilty on three charges of aggravated indecent assault in a April retrial, Camille has penned a lengthy public retort in defense of the disgraced star.
Cosby opened her statement with the first three words of the Constitution, "We the people," noting that not all American citizens were represented or considered by the language laid out in the document. It was only through dozens of amendments to the Constitution that fundamental rights were established, Cosby continued.
She proceeded to argue that her husband's rights, specifically those to due process and equal protection, were overthrown by the "media, with their frenzied, relentless demonization of him and unquestioning acceptance of accusers' allegations without any attendant proof." As a result, Cosby claimed, there was no possibility for an unbiased jury and fair trial.