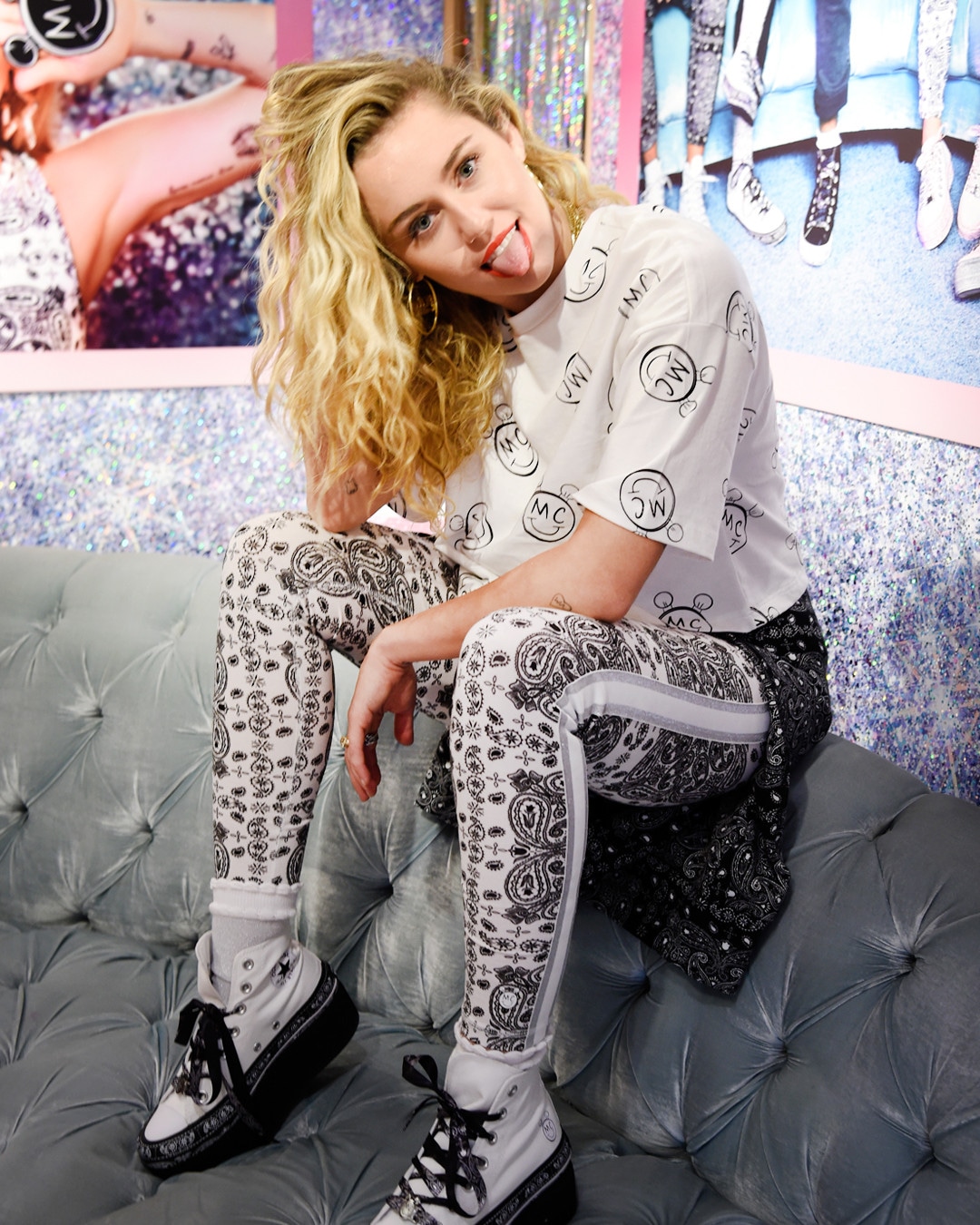 Kevin Mazur/Getty Images for Nordstrom
Chuck Taylor, meet Miley Cyrus!
Today, Converse released it's highly-anticipated, glitter-infused collaboration with the "Malibu" singer. The new collection, which has had fans on the edge of their seat since November 2017, includes eight pairs of sneakers—revamps of the brand's classic high-top and low-top shoes—and athleisure (Think: bike shorts, tracksuits and sports bras).
"I definitely had my fans in mind and in my heart when I was creating," she told Nike. "I put what they love about me and what I love about them into the design."
For the pop star, it includes bandana-printed fabrics, glitter Dad hats and a mouse-shaped logo with her initials embedded in the center. It's fun. It's bold. Yet, it's unique enough to be the standout piece of your outfit and, of course, pay homage to the singer's fearless style.
At first glance, the collection looks feminine (mostly due to the amount of soft pink), but don't let the glitter fool you. The collaboration is unisex.
"No age, no gender, no sex—I wanted everyone to feel included," Miley said.
All of the pieces are also under $100, making the collaboration something that everyone can wear and afford. 
Check out our favorite pieces below!