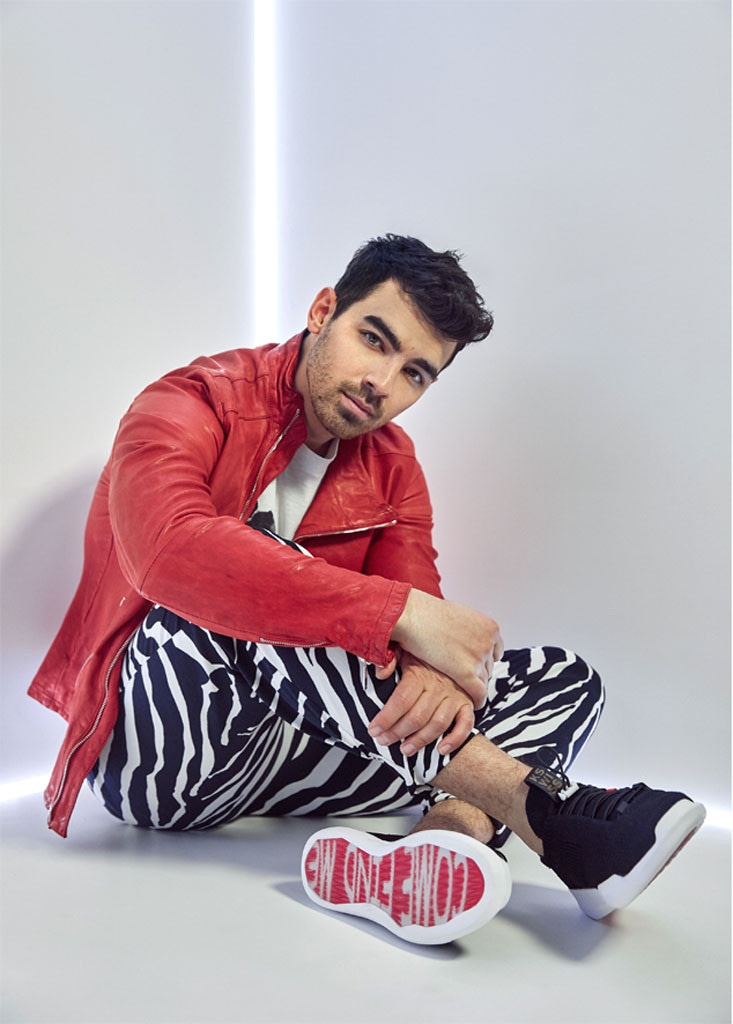 K-Swiss
Giddyup!
While promoting his new collab with K-Swiss, DNCE singer Joe Jonas admitted to E! News that that's not the only team-up he'd be down to try. Could it be time for a country duet for the "Cake By the Ocean" singer? Maybe!
When asked if the singer, who just hit up the Stagecoach Music Festival with his brother Nick Jonas and fiancée Sophie Turner over the weekend, had ever thought about doing a country collaboration, here's what he had to say: "I would love that. That would be amazing. I am a huge Kacey Musgraves fan. Doing a collaboration with her a duet would be a dream."
As for a possible JoBro reunion, Joe shot down the idea to E! News—for now.
"I think right now we are all focused on our individual careers and personal lives," said the singer. "We get to be brothers and that's something that want to really be the forefront of who we are as people. I think right now we are doing our own thing. You can never say never but we are going to stay focused on our individual stuff."
As for the shoes, Joe said, I wanted to create a shoe that you could wear in any scenario. I tested them out on stage, at a festival, golfing, working out, and they held up in all the situations."
The DNCE K-Swiss capsule collection features four pair of shoes, one designed by each member of the band. Joe's shoe is the Come Find Me-Gen-K Icon Knit, which features a black knit shoe, white sole with red writing on the black that says "Come Find Me." Jinjoo Lee's design is the Disco Kicks-Classic VN shoe, Cole Whittle's is the Everybody-ST329 and Jack Lawless designed The Lawless-Irvine T.