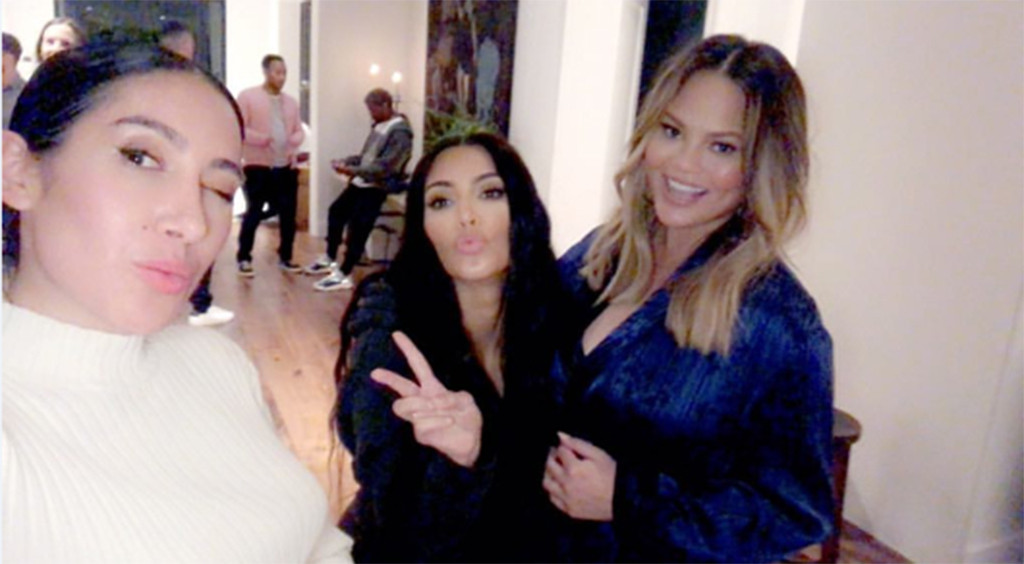 Instagram
It's baby shower time again for Chrissy Teigen and John Legend!
The model and Lip Sync Battle star is pregnant with the couple's second child and first son and is due to give birth in a few weeks. The two celebrated their upcoming arrival on Friday at a surprise baby shower with friends such as Kim Kardashian and husband Kanye West, Kris Jenner and mutual celebrity hairstylist friend Jen Atkin.
The shower was catered by Shake Shack. Guests enjoyed burgers, chicken sandwiches and chocolate and vanilla milkshakes.
Teigen, who covered her baby bump in a short, silk navy wrap dress, and Legend were presented with a number of pastel blue and white cakes from Hansen's Cakes, which contained phrases such as "Legend in the making," "You're a legend" and "Legendary."
At one point, Teigen kicked off her shoes, sat on a counter away from the other guests and happily scarfed down a good portion of one of the cakes. Kardashian posted on Instagram Stories a video of her enjoying her treat and laughing at being caught on camera.
"Chrissy ate that entire cake, you guys," the reality star said.