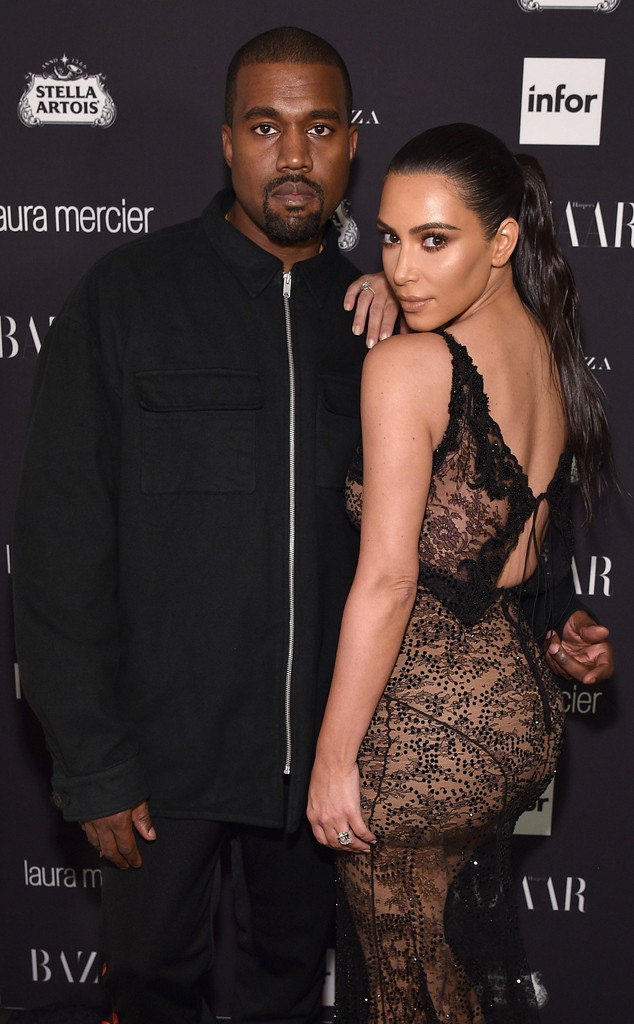 Bryan Bedder/Getty Images
Kim Kardashian could hardly believe her eyes when she saw husband Kanye West was back on Twitter.
The rapper returned to the social network earlier this month after a year hiatus and has since drawn thousands of likes and retweets with his philosophical posts, which appear to be a precursor to a book, and also recently stirred controversy with a series of pro-Donald Trump tweets.
"I didn't even know he got his Twitter again until I started seeing tweets come in from other people, like retweeting them," Kim said in an interview on The Ellen DeGeneres Show, which will air on Monday. "And I was like, 'Wait, is this real?' And then at night, he came in and was like, 'Did you see my tweets?' And I was like, 'Yes, I did see your tweets.' And I followed him back."