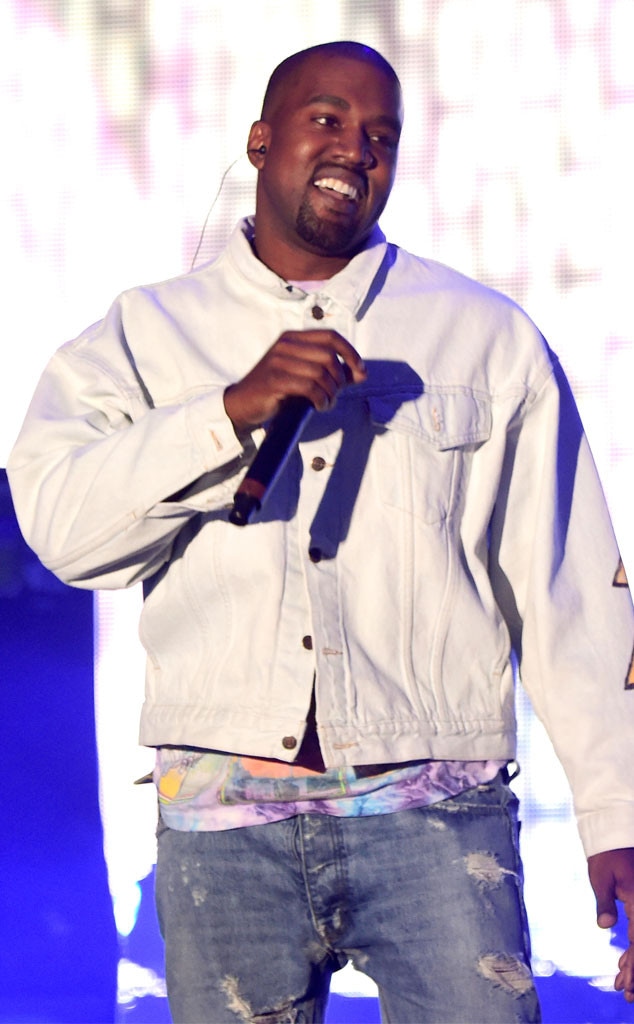 Frazer Harrison/Getty Images for Coachella
Kanye West is writing a philosophy book.
That's right! The 40-year-old rapper dropped this little tidbit while interviewing designer and curator Axel Vervoordt for The Hollywood Reporter.
The book is called Break the Simulation and it seems to deal with various concepts of time.
"I do believe that all time is now," West said during the interview for the magazine. "The future is here now, the past is here now. There's certain people that you meet and you say, 'Oh, you're from the future.' You feel this in their spirit, people who are just staying in a time where the time doesn't celebrate who they are, and there's other people right now who the time does celebrate, and those people end up more famous or notorious. But I'm big on connecting with timeless energy, with people and musicians that I'm around."
It's this philosophy that makes West feel "on the fence about photographs" and how "obsessed" people can be with them. The rapper said photographs take people out of the present and transports them to the past or future.
"It can be used to document, but a lot of times it overtakes [people]," he told Vervoordt. "People dwell too much in the memories. People always wanna hear the history of something, which is important, but I think it there's too much of an importance put on history."
Hmmm…wonder what Kim Kardashian thinks about that.
Speaking of Kim, West said he sees his wife as "a Marie Antoinette of our time." 
"A designer told me that my wife was a master of light and I was a master of time," he said. "How to use time is equal to being someone who can cut a diamond. The ability to preserve time is more valuable than the ability to preserve a diamond because time is our most valuable resource. So using something timeless to remind us of what time is, is a good bar."
West has already experienced success as a Grammy-winning artist and fashion designer for Yeezy. 
When talking about his sources of inspiration, West referenced his honorary doctorate from The School of the Art Institute of Chicago. However, he also said "the education comes from being passionate about objects, spaces, colors and the way they affect your senses."
"Sometimes you get educated by being really bothered by things and you have to educate yourself on how to respond," he said, per the magazine.
He also talked about wanting to leverage his success to drive a greater good.
"We do these sneakers that sell out and we get, 'Oh, this is the number one brand on Women's Wear Daily,'" he said. "And I don't wish to be number one anymore, I wish to be water. I wish to be closer to UNICEF or something where I can take the information that I have and help as many people as possible, not to just shove it into a brand."
Besides getting into deep discussions, West talked about how he likes to spend his free time. While he said he enjoys watching the Olympics and documentaries, he also said "I don't usually watch normal TV"—an interesting notion for someone who's married to a star of Keeping Up With the Kardashians.
To read more of West's interview with Vervoordt, check out The Hollywood Reporter.