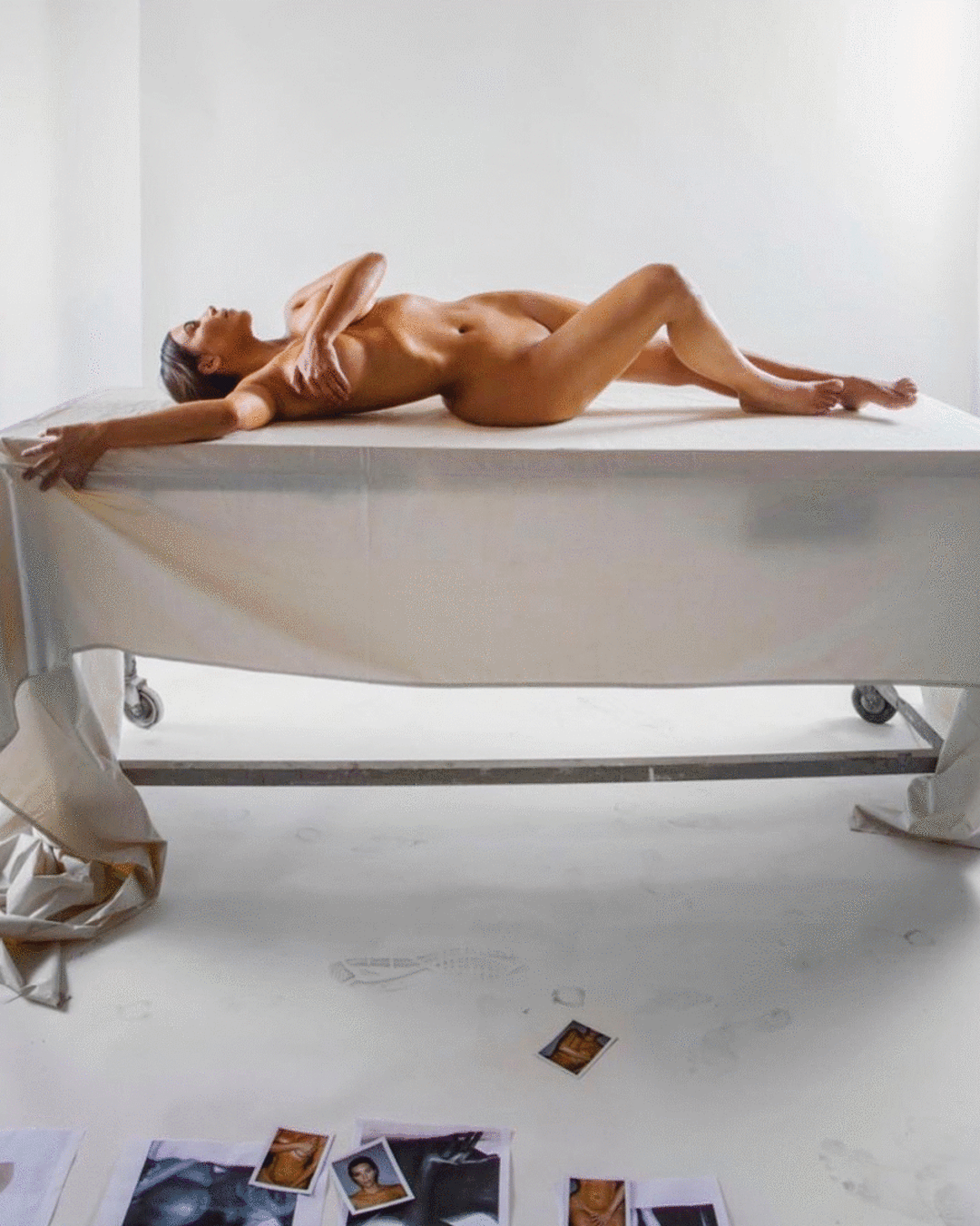 Instagram
Kim Kardashian West knows how to sell sexy.
If her latest KKW Body fragrance, a blend of bergamot, peach and musky notes, doesn't prove it, the nude campaign photos, Instagram posts and even the bottle—molded after the Keeping Up With the Kardashians star's own body—surely will.
"Overall, it's a really sexy fragrance. It reminds me of summer. It just evokes a sexiness to me," Kim told E! News in a phone interview.
Leading up to the product's April 30 release, the beauty mogul has teased out images of the design and marketing process, which feature Kim naked in mold castings or nude, only partially covered by other body parts.